what's cookin'
Well well well, look who's officially turning 17 today! That's right! The very first tablehopper newsletter was sent out February 21st, 2006, and since the old tablehopper archive is still up, I thought you'd get a kick out of taking a peek at the first newsletter (although the image links are busted, wah).
I know some of you have been with me since that very first missive, and it means SO much, which is why I hope you will continue to stay with me by signing up for a subscription! It's the best way to say Happy Birthday 🥂 to tablehopper, because your paid subscription helps ensure there will be even more birthdays to celebrate in the future. Can you just imagine what tablehopper's 20th birthday party is going to be like? I can!
Please look at the subscription tiers and benefits here:
And you have one more week (until 2/28/23) to take advantage of the special introductory offer I set up to say thanks to YOU! This special annual rate won't be offered again, so I'd just do it now. You're basically buying me a beer, or an hour of parking in SF once a month, so cheers and thanks!
Today is the first day I'm using the paywall after giving you a free sneak peek this past month of the new layout and format. I know some of you have been waiting and wondering how much of tablehopper you're going to be able to read on a free subscription, so here's one example today: just the intro letter and two chatterbox stories. You can wait and see again next week, or you can snag that awesome and limited-time-only subscription deal and be done with it. Okerrrr!
Your generous support is how I'm able to make all these changes and updates over here, and I'm just getting started! Thanks for putting some gas in the bus—hop on, baby!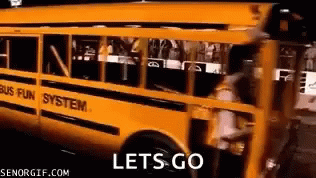 I also wanted to let you know I should have the subsidized subscription application up and ready next week—I want to see how many Patron and Super Patron subscriptions come through first so I can figure out how many folks we can cover. Thanks to your generosity, tablehopper is not only member-supported, but it's also community-supported and supporting. It's the SF way.
Today is Mardi Gras, and I know many of you would like to have a fat (and happy) Tuesday. You can take a peek at last week's post with some Mardi Gras celebration ideas here in SF, and I just posted a few Stories on Instagram. Let the good times roll (just don't let this crazy wind knock you over).
Honestly, I am pretty damn tired myself—I'm just on the tail-end of a hideous cold I've had for a week, and it has really wiped me out, especially with all this relaunch work I've had to do. So damn rude. I was the Queen of Soups last week, and I am quite done with that title. Don't get this cold!
Something that got me out of the soup was a fantastic and transportive meal at the brand-new Copra on Sunday evening, on their second night of service! This is one of our most exciting SF openings right now, read all about it below.
OK gang, it's time to get to the news. Thanks for being with me, I'm so proud that my independent publication has made it to 17 years, through thicc and thin.
Cheers and XO!
~Marcia
---
the chatterbox
A Firsthand Look at Copra, Bringing Coastal South Indian Cuisine and Tropical Vibes to the Fillmore

Walking into the newly opened Copra Restaurant on Fillmore and Post, I felt an optimistic rush of happy feelings to see people inside the landmark space once again, now outfitted with so much tropical glam and drama. It's a wonderful passing of the torch of this iconic location: I remember when Anjan and Emily Mitra transformed the former Goodwill (it was originally a bank) into the splashy yet sustainably-minded Dosa on Fillmore in 2008, offering a vibrant and cutting-edge experience featuring regional South Indian cuisine (the first in SF), culinary cocktails, and an impressive wine program from Todd "Spor" Smith. It sadly closed in 2020, and the brooding presence of the shuttered building was strongly felt these past few years on that corner across from Japantown.
But a welcome change is here! The building was given a crisp, white paint job, and as soon as you walk in, you feel like you have left the country for somewhere tropical and exotic, like a beach resort in Kerala. The project is from chef-owner Srijith "Sri" Gopinathan, partnering once again with restaurateur Ayesha Thapar—they opened Ettan in Palo Alto together. I met chef Sri when he first started at Campton Place in 2008, and remember watching him really come into his own when he launched his Spice Route tasting menu there, weaving California ingredients and seasonality with influences and dishes from South India (he's from Trivandrum in the state of Kerala, and grew up in Kanyakumari in Tamil Nadu, on India's southern tip).
Copra is the latest level up of his Cal-Indian cuisine, paying homage to the Indian coastal cuisine Sri grew up with, as well as nearby Sri Lanka. The name Copra refers to dried coconut meat, which is prevalent in many dishes along the southern coast. My sister and I traveled to Kerala 13 years ago (including Kochi, Trivandrum, and Varkala), and I still recall the dishes we enjoyed along the coast, from tandoori pomfret to all the coconut-based curries.
Copra's menu has an inherent flexibility for all occasions, whether you're on a date or at a table of eight (family dinners with the kids were already in effect!), or just grabbing a bite and cocktail at the bar. Vegans, vegetarians, pescatarians, omnivores, plus halal, nut-free, gluten-free, and dairy-free diners will all find dishes to enjoy. Unless you're well-experienced with Indian dishes, you may find some of the items listed on the menu aren't described with much detail, so just ask.
Sri's Cal-Indian style brings a freshness and lightness, like the Shinko pear sundal ($14), a textured salad mixed at the table with tiny black chickpeas, raw mango, Persian cucumber, red onion, and nasturtium petals. Just wait until you see and taste the vibrant chutney palette ($15), with the unique wild gooseberry chutney and the earthy, burnt chili-tamarind chutney, with a basket of papadums and quinoa crisps. The Mamu kola urundal ($9) are aromatic, well-spiced, falafel-like fried balls made of mushrooms and onion (instead of the usual mutton) would be a great bar bite, ditto the chili pav bajji ($14).
Dishes from chef Sri's hometown include the can't-miss Thattukada fried chicken ($16), deboned chicken with a crusty exterior of fennel seeds and chili and shallots, and the shrimp vennai roast ($18) is another winner, with juicy shrimp coated in chili chutney, brown butter, and curry leaves that you spritz with lime. Both dishes were dank and delicious.
There are 10 larger plates, ranging from seafood to vegetarian to meaty mains (chicken, lamb, duck). The varuval spice-crusted hamachi collar ($42) comes in a punchy fish head gravy, with sides of ethereally fluffy coconut rice and snow peas (with coconut shavings), while the Konkan crab curry ($36) is paired with an egg appam (a lacy pancake made from fermented rice batter, or a hopper, if you're familiar with those—you know I am, LOL) that you dip into the roasted coconut-redolent curry. (Be prepared to really get into it with your hands with this one.)
I love that the menu includes a trio of homestyle vegetarian recipes inspired by mothers (and mothers-in-law) of the kitchen team. All hail the mothers! Dishes are presented with thoughtful details and elegance, but everything still feels approachable and unfussy (and built for easy family-style dining).
You can't leave without trying the "Gods Own" coconut variation ($12) for dessert, one of the most delightful creations I've had in some time, with coconut water crystals draped with lightly salty sabja/basil seeds, mango, and candied basmati puffs. It's divinely textured and creamy. (So is the chai tea.)
The cocktail menu from West Bev Consulting (Nora Furst, Stephanie Gonnet, and Christopher Longoria)—with some collaboration from mixologist Varun Sudhakar in Kerala—is a taste journey and ingredient education (do you know what ramacham is, or kokum?). The menu reflects local spirits, along with single malts, gins, and arrack from India. The silky and spiced Clarified Lassi Punch ($18) of rum and scotch has whispers of green cardamom and cayenne, and the Lemon Chili ($17) is an enticing showcase for lemongrass, mint, yellow chartreuse, Thai chili, and gin—both are excellent places to start, while the Jaggery Sour ($18) is how you want to end the night, a frothy number with Brucato Orchard, jaggery, orgeat, lemon, bitters, bourbon, and chocolate shavings. (I feel like it had my name on it.) There are three non-alcoholic cocktails, too, like the Salty City for the lassi lovers (yogurt, cucumber, salt, black garlic, and lemon).
I'm already plotting my return to try more cocktails—I also need to make my way through the wine list by Ceri Smith of Biondivino, with intriguing Italian, Georgian, and French wines on the by-the-glass list, with a number of ciders and co-ferments (like Æblerov's Okapi 2020, a cider, wine, and beer hybrid). The bottle list also features more than one selection from notable producers; 90 percent of the list is priced at under $100/bottle.
If you follow me on Instagram, you may have already seen my Reel with a look at the jaw-dropping style (designed by Schoos Design). This is the breath of fresh and airy design SF needed. The spacious venue already had soaring ceilings, but it now feels like a coastal getaway, with lots of plants and vines, draped macramé and strands of rope, pottery and baskets, woven and wood chairs, and natural, soothing tones. I love the off-white bases of the dining room tables, and the different environments throughout the 100-seat space.
The bar is huge, with 16 seats stretching the length of the room. It will be great (once again!) to have this as a place to swing by for a cocktail and bite—the bar is open for walk-ins. I also got a sneak peek of the upstairs mezzanine, which will be perfect for private events (40-plus), with its own bar, lush patterns, and fireplace.
Hours for now are Tue–Thu 5:30pm–10pm, Fri–Sat 5pm–10pm, Sun 5pm–9pm; brunch will come soon. 1700 Fillmore St. at Post.
Coming Soon: Kiln Restaurant Is Coming to the Former CALA, Tyler Florence Launching a Big FiDi Project
After long wondering what was going to move into the gorgeous CALA space in Hayes Valley, SF Business Times reports a new restaurant called Kiln is opening this summer from Sons & Daughters alums: former house manager Julianna Yang and chef de cuisine John Wesley. They are reportedly receiving investment from Sons & Daughters chef-owner Teague Moriarty (T&M Enterprises LLC), who has stepped away from the S&D kitchen, as I reported in January. Details are slim, but they're reportedly going to offer a "Northern Californian-style tasting menu." 149 Fell St. at Franklin.
SF Biz Times also caught the news that Tyler Florence is opening a three-story Wayfare Tavern restaurant project at Pine and Battery in the former Dar Fatma and a GNC store. Details are slim (will it be a duplicate of Wayfare Tavern, and is the original Wayfare closing, eek?) and it seems there will be a Sequoia private event space, and a retail component. Also: "The proposal features outdoor dining under retractable awnings along Pine Street, a bar and 'Sequoia Rooms' in the former GNC space." I will update you when there's some confirmed information. 221 Pine St. at Battery.