what's cookin'
Wow, gang. Way to blow my hair back (and explode my inbox and DMs and text messages)! I'm in awe of your incredible response to yesterday's news about all the exciting changes happening over here at tablehopper. I'm quite overwhelmed with gratitude and joy. This is so emotional! Thank you for so enthusiastically and generously supporting my work! Please watch the video and read the post here so you know all the latest!
Your personal emails about how happy you are to see me move to this new subscription model are making me wonder: is someone cutting onions around here? Because I'm getting misty!
"Took me all of 2 seconds to decide to subscribe. Thank you for all the tasty food over the years!"

"Congrats on making the move to [a] subscriber model. Hope it brings you a strong foundation to continue putting out great content!!"

"You are amazing!! Best $99 ever spent! 😉"

"Thank you for the content (even for us Oaktown residents), and this was an easy yes (although, I'm mighty glad you're doing a $99 intro rate)."

"Good move to move to this model, you deserve it and hope many other feel the same."

"Congratulations, Marcia, I'm excited for your growth and next steps."
Hell to the yes! It feels soooo good to take this big step to a member-supported platform, because you really are the most amazing community. After 17 years of providing this newsletter and content for free, the only way tablehopper can continue, let alone evolve and expand, is through this new subscription platform. Did you read my letter? Great! Now check out the different subscription tiers and benefits here. (Special shout-out to all you Super Patrons, you're really putting some gas in my tank!)
Since you're already a loyal reader, I'd love to have you as a loyal subscriber with this link to a special introductory offer on an annual subscription! It's going to help power tablehopper into the future (and now into your inboxes every week)! This discounted price ends February 28, 2023, so hop to it! You also get some fun extra perks if you do it before February 21st!
So many folks have helped me build and evolve this brand over the past 17 years, I love you and am so grateful for you! (I even reached out to my original designer Sasha Wizansky for some logo updates—we've come a long way, baby!) But I have to do a personal shout-out to some superstar team hopper members who have helped me birth this happy and fat baby! To my witch biz coach Dana of Love Your Life, my longtime brand marketing champion Jason B. of True Star Consulting, my tech doula Oshyan G., my PR angel Aaron W. of Point Blank Communications, my Ghost membership shepherd Ryan S. at Outpost, to Molly P. (and Juliette S.) for my stylin' new homepage video, to Steven L. for his launch video direction, and Rebecca K. for years of steadfast tablehopper support. So many of you have chimed in with your advice, opinion, ideas, connections, wisdom, encouragement, tips, and expertise on this latest version … the many forms of your support are endless. You know who you are. I thank you. tablehopper is truly community-powered.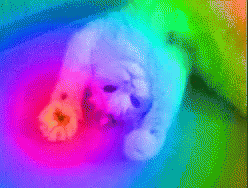 Thanks for spreading the word to your friends and family and followers, I really appreciate any kind of signal boost during this launch. (I'm posting new videos and content over on Instagram at @tablehopper!) If you're a fellow member of the media and want to check out the press release, just hit reply! Thanks for the consideration.
Let's dig in! I have some exciting breaking news, updates, exclusives, deals, and events for this inaugural newsletter on this new platform! Yeah, it's a beast. I hope you enjoy the new layout and readability. (And gifs! My new favorite part. LOL.)
Here's to the future! Let's set it off. I think it's way past time for me to go pop some bubbles. 🍾

XO 💋
~Marcia

---
the chatterbox
‌‌The End of an Era: Chef-Partner Bruce Hill Departs Bix After 20-Plus Years, and You Better Believe There's Going to Be a Party
‌‌It seems almost impossible to imagine having dinner at Bix Restaurant without chef-partner Bruce Hill coming out to say hello with a grin in his white chef jacket, but our city's beloved chef is leaving the historic building. Bix opened in the summer of 1988, and Hill started at Bix in April 2002, when owner Doug Biederbeck hired him on as a consulting executive chef—he quickly went on to get three stars from the Chronicle, and was offered a portion of partnership that very year.
Hill has worked tirelessly to evolve and solidify Bix's reputation for consistent excellence over the past 20 years. He created iconic dishes there, from the truffle cheese croques to the potato pillows, bringing a Cali-Continental flair and elegance to the upscale supper club menu. He also brought us one of the city's best burgers, and developed the always-perfect, house-cut fries from scratch. Fun fact: his brilliant Chef's Press was invented in the Bix kitchen because of all those griddled croques and burgers he wanted to perfect. (I don't make a grilled cheese or burger without it!)
After successfully steering the restaurant through the pandemic, Hill had the opportunity to sell his shares, and after 38 years of cooking in restaurant kitchens, he decided to take the offer. Hill is excited to embrace his newfound freedom ("I'm really enjoying my mornings now!"), and is looking forward to some potential consulting and teaching cooking classes, as well as overseeing new developments with the Chef's Press.
Of course, he's leaving Bix in such capable hands—he's happy to pass the reins to Anthony Tadeo, who began his tenure as the executive chef at Bix Restaurant in late 2021. Tadeo's career path is so commendable: he started as a dishwasher at Slanted Door, and he worked his way up the ranks to sous chef at Bluestem Brasserie, chef de cuisine at Gitane and Café Claude, and executive chef at Chambers in the Phoenix Hotel. Hill says, "Anthony will lead the restaurant in a great way." He also wanted to note that GM and partner Will Sanders is a major force in Bix's continued success and excellence—there's an incredible team at Bix, many have worked there for years.
Anyone who has worked for Hill learns from a kitchen sensei. From his deep skills and knowledge, to his calm but firm demeanor, and his deep respect for quality ingredients (and the people in the ecosystem who grow all our remarkable local produce), Hill's legacy lives on in the many chefs who have worked for him and go on to do great things in their careers. Hill is like a humble oak tree in our local food scene, with many branches extending from his kitchens.
Hill opened Picco and Pizzeria Picco in Larkspur with Real Restaurants in 2005, Zero Zero in 2010, and revived Fog City Diner as FOGCITY in 2013. Hill bought out "The Bills" (founders Bill Higgins and Bill Upson) of Real Restaurants in 2019 to take ownership of Zero Zero, which had a great run until the pandemic drove the restaurant's unfortunate closure in November 2022. Hill was a trailblazer in the local wood-fired pizza scene, and we have him to thank for putting olive oil and sea salt on Straus vanilla soft-serve ice cream. We have a lot of things to thank him for.
And great news: we have the opportunity to do so at Bruce's Farewell Party and Pop-up at Bix on Tuesday February 7th! Bruce left the Bix kitchen in January, but he's coming back to cook a number of his dishes from the past 20 years! There will be an à la carte menu to choose from, and his signature cocktail, Bruce's Tequila Gimlet, will be featured at the bar. Bix's house jazz quartet will be playing with a singer that night, so it's going to be an extra-lively Tuesday night. Bruce can't wait to see you—he wants people to come by for a drink and a bite and some fun. (Speaking of fun, I just had to share the photo album from the tablehopper two-martini holiday lunch we did with SKYY in 2015, that was such a blast.) Book your reservation now!
Hill has an interesting tie-in to the restaurant's namesake, which owner Doug "Bix" Biederbeck named after jazz musician Leon Bismark "Bix" Beiderbecke. It ends up Hill's grandfather, Spencer Clark—who was a notable bass saxophone player—knew Bix, and every summer would play in the Bix Revival in Princeton, New Jersey. Hill even has an album with his grandpa on the cover, "Sons of Bix and Guests," and here's a video clip from 1978 of Clark playing. How about that?!
SF is lucky to have had someone like Bruce Hill set a special standard for what it means to be a great chef—he is so talented, and kind, and deeply thoughtful. Come by and raise your glass on Tuesday. 🍸 Thank you, Bruce!
---
the regular
Enjoy an Unexpected Gem of a New Orleans–Style Muffuletta at Café Zoetrope in North Beach
‌‌I mentioned in my newsletter preview yesterday how I want to celebrate and shine a light on more SF classics in this new version of tablehopper, and boy do I have an awesome discovery for you. Now, anyone who knows me or has been following tablehopper for a while knows what an absolute sandwich freak I am (this is what happens when your family owns a deli in your formative years). Italian combos are my love language, and a New Orleans–style muffuletta is like the holy grail of sandwiches to me. From Central Grocery's iconic muffuletta (created there in 1906) to the gently warmed one at Napoleon House, plus the elevated version from Cochon Butcher, I have a special place in my heart for all of them. The layers of cold cuts and cheese, the savory olive salad, the way it all soaks into the sesame-studded round Italian loaf the size of a hubcap so it tastes even better the next day … a good muffuletta is pure sandwich sorcery.
And now, there's a muffuletta in San Francisco that has unexpectedly captured my fancy, and it has quite the charming story behind it. Would you believe it's over at Francis Ford Coppola's Café Zoetrope, at the base of the gorg verdigris Sentinel Building? It ends up Mr. Coppola put it on the menu over 10 years ago, but it wasn't a great seller, so he said, "Well, that's because the bread must be wrong!" (The right Sicilian sesame bread is crucial to a good muff.) He had a muffuletta from Central Grocery overnighted to food and beverage director Lidia Valledor (this was before the days of Goldbelly) so she could try it, since she had never been to New Orleans. (By the way, she has now been at Café Zoetrope for 15 years!)
But, like a true obsessive, Coppola ended up sending Lidia to New Orleans on an adventure to research the bread even further. She told me a hilarious story of trying to get details about the bread, and she tracked down the famed Leidenheimer bakery (they make it for Central Grocery)—she just walked into the bakery (they didn't have any customer service) and got kicked out! In a fun twist to the story, Café Zoetrope now orders the bread from Leidenheimer every week and has it shipped to SF (Lidia has developed a special method to store and preserve the bread). I do think this muffuletta benefits from a little gentle heating, which they do on-premise, à la Napoleon House.
The muffuletta here is made with prosciutto cotto, Molinari Genoa salami, imported mortadella with pistachios, imported provoleta (reflecting Lidia's Argentine heritage), mozzarella, and the essential olive salad. Lidia tweaked the classic olive salad recipe from Central Grocery, doing a mix of Kalamata, queen, and Castelvetrano olives, plus housemade giardiniera with carrot, capers, and dried herbs. She places the olive mix on the bottom layer of the sandwich, and adds some juice to the bread on top, but I actually flipped mine over when I stashed my leftover quarter-muffuletta for later. It's a huge portion, which is why it's offered in a quarter size (which is plenty!), half (because you're going to want to save it for later), or whole. It also comes with a salad! I adore the bold, bright-red, custom-printed paper used to wrap it up. I swear, this is the most art-directed sandwich wrap in the city.
In order to get you into a Mardi Gras frame of mind, and to celebrate tablehopper's relaunch, I not only wanted to feature this absolute gem of a sandwich, but I want you to go enjoy it! ⚡️ Thanks to the FFC team for supporting tablehopper's relaunch with this special offer: anyone who becomes a paid annual subscriber of tablehopper from now until February 21st will be able to get half of a muffuletta for the price of a quarter-muff! ⚡️
All you have to do is show them your paid membership confirmation email when you order a quarter muffuletta ($15), and they'll wrap up another quarter for you to bring home for free! Available on-site or to go for lunch only (until 6pm daily). You have until April 15th, 2023, to go get it. Be sure to read the rest of the terms in the confirmation email once you become a paid annual subscriber.
It's such a pleasure to sit outside at the sidewalk tables at Café Zoetrope (did you know the custom terrazzo sidewalk is heated?!). It really has that European alfresco feeling, with a touch of SF bohemia—you should watch the video on the homepage about Mr. Coppola's vision for the sidewalk seating and vibe of the café, and the deep history of the Sentinel Building is incredible.
I will fully admit I had written Café Zoetrope off as a bit of a touristy spot, but I'm also the first to admit I was so very wrong about that! They have a notably good Caesar salad (I'll share more on the salad's fascinating history at Café Zoetrope later!), and I always love a good bowl of garlicky linguine with clams. The next time you have a chance to play hooky for lunch on a sunny day, here's your spot (have some wine), and you gotta love a place that's open continuously from lunch to dinner, daily. An after-work aperitivo or dinner inside with all the fantastic memorabilia are also good moves. And, if you're lucky, you just might spot Mr. Coppola outside in his woolen cap enjoying an espresso. 916 Kearny St. at Columbus.
---
‌‌the socialite
Celebrate Black History Month at This Communal Dinner at Horn Barbecue
This Saturday February 4th, kick off the beginning of Black History Month with chef and pit master Matt Horn of Horn Barbecue, who's hosting a first (and soon to be annual) Mustard Seed Dinner. The menu will celebrate Black heritage family-style with dishes like beef ribs, smoked turkey, collards, and mac and cheese, and the communal dinner includes wine pairings. 6pm; tickets: $150. 2534 Mandela Pkwy. at 26th St., Oakland.
Join My Table at Fort Point's Annual Dim Sum Brunch at Hong Kong Lounge!
It fills me with optimism to see some of my favorite culinary events return after this damn pandemic! I'm thrilled to see Fort Point's Dim Sum Brunch at Hong Kong Lounge come back for its seventh year on Saturday February 18th. I went to one of these years ago and had an absolute blast, it's a feast of bao and beers (and Peking duck, and the famed coffee ribs, and and and…!).
Since I have something to celebrate in February (oh, just this massive relaunch), I asked Fort Point if I could have a special tablehopper table at the event! Yay! Since I haven't hosted any tablehopper events for the past few years, here's a great way for us to get together and 🍻. And: you get a discount on tickets! I have eight spots available at my table for tablehopper readers—use code TABLEHOPPER for $7 off (in honor of the event's seventh year).
Once those spots fill up, you can still buy a ticket to the event ($75, tax and tip included), but you just won't be at our table (I'll be sure to wave!). Please join me, and come hungry! 5322 Geary Blvd. at 17th Ave. 1:30pm–4:30pm.
‌‌tablehopper isn't the only one celebrating an anniversary (17!). I want to point you to some important anniversaries happening at some established SF Bay Area businesses, too!
7 Mile House in Brisbane Turns 165!
This Saturday February 4th, 7 Mile House in Brisbane is turning 165 years old! 👏 And, it has been woman-owned for at least 70 years. Owner Vanessa Garcia (since 2004), an immigrant from the Philippines (read more about her in this enjoyable recent piece in SFGATE), will be giving a free history talk at 11am, with complimentary coffee and mimosas. She'll also be giving away free adobo and rice bowls to the first 200 guests when they sign up for the 7 Mile House loyalty program, and offering $1.65 shots of Jack Daniels, in addition to serving their full comfort food and drink menu throughout the day. See you at the 7? 11:30am-9pm. 2800 Bayshore Blvd., Brisbane.
‌‌One Market Restaurant Is Celebrating 30 Years with a Dinner Party and Throwback Menu with Special Guest Chefs
Any restaurant that has made it through the pandemic deserves accolades, but an SF restaurant that has made it for 30 years gets a big, loud, slow clap! On Thursday February 16th, One Market Restaurant is hosting a celebratory night by bringing back a group of six chefs from the restaurant's past: opening chef and restaurateur Bradley Ogden, Stephen Simmons, Patti Dellamonica-Bauler, George Morrone, Joseph Humphry, and Adrian Hoffman—each chef will contribute a favorite dish inspired by their time at One Market (I can't wait to try the ham hock ravioli from chef Steve Simmons!).
The menu will be à la carte, and these six throwback dishes will be added to executive chef and partner Mark Dommen's menu through February 28th for those who can't attend the main event on the 16th. Also: all guests will receive two complimentary signature OMR bites (one to start and end their meal). If you want hit the wayback machine, the original menus from opening day can be viewed here (appetizers) and here for entrées (how cute, a double pork chop for $16.50).
You know award-winning wine director Tonya Pitts (who was just awarded Wine Enthusiast's Sommelier of the Year, 2022) will have some special pours lined up. It's going to be a fun night, with longtime One Market piano player Billy Philadelphia tickling the ivories. Reservations can be made for lunch or dinner.
---
the lush
Calling All Wine Lovers: Upscale Mili Wine Bar Is Opening February 1st in SoMa
Color me impressed: the sleek Mili Wine Bar is opening in the Mira Building after a relatively swift build-out (maybe you remember seeing it mentioned in tablehopper in early 2022), and tablehopper has an exclusive first look at images for you! Mili has quite the dream team in place: partner and owner Shubhra Sarkar has brought on GM John Jasso (Gary Danko, The Progress, Routier, Fifth Floor, Bistro Aix) and opening consulting sommelier Renée-Nicole Kubin (Gary Danko, Nopa, Routier) with her powerhouse palate.
The wine list will be focused on classic and cult wines, with many grand crus, Champagne, and highly allocated selections, served in Gabriel Glas stemware. It won't all be baller bottles—there will also be affordable choices by the glass from all over the world—but it's definitely geared for wine enthusiasts with room on their credit card.
The list of wines by the glass includes three sparkling wines (two Champagnes), with globetrotting whites (from assyritiko to Chablis to Txakolina), while the eight reds range from a Sonoma pinot noir (La Follette, Los Primeros, 2020, $18/5 oz.) to Antinori's definitive Tignanello (the 2018 vintage, clocking in at $70 for a five-ounce pour). Only you know where you fall on the price spectrum, but I love that Mili also offers two-ounce pours so you can have a taste. As you can imagine, there's an extensive bottle list (both Old and New World), with the option to "pre-order" and have select bottles decanted in advance. Service and hospitality are integral to Mili's offering, and this pedigreed team knows how to do it.
There's a small plates menu featuring pàté and rillettes from Maison Nico, Tsar Nicoulai caviar service, and a selection of both local and imported cheeses, charcuterie, and snacks. There will be desserts from Loquat, and espresso will be available continuously, featuring beans from Heart out of Portland.
Mili means "meeting" in Sanskrit, and the 32-seat space was designed as a "place for people to get together over a drink, share stories, and connect once more to build a beautiful community" in this post-pandemic moment. Inspired by her extensive travels (50 countries and counting), partner-owner Sarkar loves connecting people, and understands "how important socializing is to leading a normal and fulfilling life." It's true, so many of us have really missed hanging out!
The modern buildout was led by Studio BBA (with Cookline as the contractor), featuring lighting from Pritchard Peck, chairs from Mission-based Fyrn, and a zinc bar. Maggie Spicer of WHISK played an integral consulting and development role in the project. It's right by the waterfront (I know some folks call it the East Cut neighborhood, but I'm just not there yet), with views of the Bay Bridge—patio seating (for 25) is coming later. Initial hours are Mon-Fri 4:30pm–10pm and Sat 12pm–10pm. 110 Folsom St. at Spear.
---
the sponsor
Experience a Four-Course Menu Paired with Eight Whiskies on February 17th
Join us once again on Friday February 17th for 2023 Resolution #1: DRINK MORE WHISKEY, a tasting experience by Whiskey Edu and The Midway Culinary, when we'll bring you exciting combinations of spirits and savory foods. Learn about boutique whiskey distilleries and quality international brands while noshing on expertly paired tastings from executive chef Luis Lagos.
Expect a live and interactive show with distillers, memorable multi-sensory elements, and mouthwatering flavor interactions. The four-course menu (including garlic-lemon butter shrimp, fennel gratin, prime rib in red wine sauce, and more—vegetarian, vegan, and gluten-free options are available for each course) is paired with eight exciting whiskies and bourbons. Check out the complete menu and pairings here.
6:30pm–9:30pm. Indoor event at The Carrousel at The Midway, 21 and up. Tickets: early bird: $72; take 10 percent off with promo code: TABLEHOPPER10. The Midway, 900 Marin St. at Michigan.
---
#gtfout
‌‌This one is for my fellow night owls and partiers: this Saturday February 4th is an exxxtra exxxtra night of QAOTIQ, a gathering of queer bodies at the intersection of underground fashion, art, and music, with an emphasis on celebrating and uplifting BIPOC/trans artists. It's all going down at Counterpulse, with two rooms of DJs playing back to back with each other, featuring special guests The Carry Nation from New York, live visuals, and more! The party goes to 4am. Get your ticket here.
And when you're hurting the next day from being out too late, pay a visit to the homey and ever-cheerful SanJalisco in the Mission—a big plate of their chilaquiles Veronica (bring on the chorizo and nopales) usually fixes a number of things.
---
‌ the archivist‌‌
Welcome to the new, weekly archivist section, where I'll be highlighting treasures from my extensive collection of vintage SF restaurant menus, postcards, books, and ephemera.
‌‌