what's cookin'
Hey, boo! Happy Halloween, Samhain, Día de Los Muertos, Ognissanti, and it's also my birthday this Wednesday, so here's a shout-out to all my fellow Scorps! As boss of me, it's written in blood in my contract that I don't work on my birthday, ever, so I'm sending today's newsletter to both supporting subscribers and folks on the free plan on the same day. Consider it my birthday present to me, and you—I have no desire to mess around with creating a second free version tomorrow (real talk) when I will instead be enjoying a nice walk during this gorg weather to Kabuki Springs and Spa for a much-needed massage and soak. (I have been a bit under the weather, and need to shake this ick off for good.) Later in the evening, sis and I are going to score some SJB and XLB at Dumpling Story, and then head over to The Fillmore to see Kings of Convenience, a perfectly mellow night for how I'm feeling.
Also in the neighborhood: this past Sunday evening, I was invited to a preview/test dinner at the new 7 Adams from the former Marlena chefs (David Fisher and Serena Chow Fisher) and the Hi Neighbor Hospitality Group, opening this Wednesday November 1st in the Gardenias location in Japantown/Upper Fillmore (at 1963 Sutter St.). I'm going to have a firsthand report for you in the next tablehopper about the $87 five-course menu, design, vibe, and more.
🤩
tablehopper supporting subscribers are going to have access to a very special perk in the November 7th newsletter: 10 lucky subscribers are going to score reservations to 7 Adams! (The restaurant is fully booked for the next 28 days, so big thanks to 7 Adams for holding back reservations for hopper supporting subscribers.) Stand by for details on Tuesday!
If you've been thinking about becoming a supporting subscriber, here's a great reason why you should do it! AND, at the end of this week, I'm sending my Hopper Notebook piece on 29 Things I'm Loving About SF Right Now, you don't want to miss it.
Thanks to everyone who entered the giveaway for tickets to the Eat Drink SF party at Curio, we have our winner! You can still get tickets to a variety of Eat Drink SF events, and SF Restaurant Week starts this Friday November 3rd!
Real quick, the top menus that are catching my eye are at Bodega SF, Chao Pescao! (that lechon!), China Live, Corzetti (fazzoletti, baby), Damansara, Gumbo Social, Harborview, House of Xian Dumpling, Ideale, La Société Bar & Café (that steak au poivre!), Lily, Palette Tea House, Perbacco, Poesia, ROOH, Scopo Divino ($30 brunch buffet!), Tenderheart, The Madrigal (love the 3 for $30), and it's a great way to check out the new Yokai. Get some friends together and go show our local dining scene some love.
I also hope to see you at Show & Tell with Tony Bravo next Tuesday! Details below!
For now, Mrs. Doper needs to take a little nap, and then get ready to go to The Rocky Horror Show at Oasis tonight. Let's do the time warp again! Happy Halloween!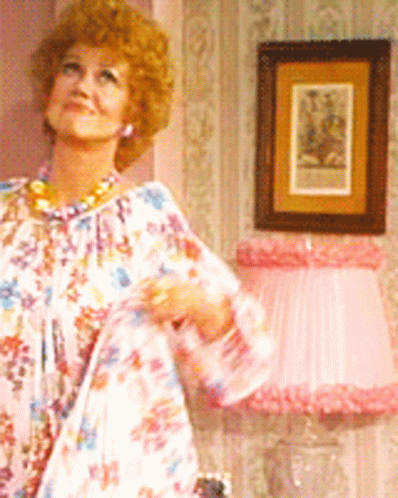 Cheers! 🥂🎃💋
~♏️arcia
---
the chatterbox
Read All About the New Location and Updated Concept for Mestiza from Deanna Sison
I have an exciting update for you on the new home and plant-based update for Mestiza, Deanna Sison's project that was previously located at 595 Bryant Street at 4th Street (with that huge and colorful patio), which sadly closed during the pandemic. Mestiza, meaning "woman of mixed heritage," is all about embracing a variety of flavors. The first incarnation was like a Mexican taqueria, with tacos, tostadas, burritos, and mestiza bowls, featuring flavors and ingredients from the Philippines, Cambodia, Thailand, and Vietnam.
Sison offered takeout during the beginning of the pandemic, but ended up shuttering. She contemplated reopening Mestiza in another location, while staying busy with her longtime Ritch Street businesses, Little Skillet (since 2008!) and Victory Hall (2014), and her Lady Victory VW 1967 mobile bar, keeping them afloat and adapting in the hard-hit SoMa over the past three years. Sison was also a partner in farmerbrown (with opened in 2006), so she is no stranger to dealing with challenging neighborhood dynamics.
Side note: Victory Hall had a recent renovation, and has been throwing some great block parties with DJ collectives like Sweater Funk and 45 Sessions, and hosting salsa nights, plus jazz and more.
At the beginning of this year, a beer and wine application for a new location of Mestiza hit the ABC wires (What Now SF was first to write about it), opening just around the corner from Little Skillet at 214 Townsend Street in China Basin. The venue was most recently Taqueria Mila, but for the prior 25 years, it was the much-adored Primo Patio Café, a Caribbean hangout I remember going to for fun lunches on Fridays when I worked in advertising in the late 90s. Sison is thrilled to be opening in such a special SF spot, which has a great patio in the back.
Her concept for Mestiza has changed to be a plant-based restaurant inspired by Southeast Asian and Filipino flavors, and reflects her own personal shift to how she prefers to eat, both for health reasons and the environment (she mentions seeing a lot of diabetes, gout, and heart conditions in her community, and wants to offer a healthier and nourishing option). She is a dedicated member of the local Filipino community, particularly SOMA Pilipinas, the cultural association that created San Francisco's Filipino Cultural District. Sison isn't trying to recreate classic dishes and make them plant-based—it's more about being inspired by these dishes and ingredients and flavors, and offering something reimagined.
It has been a journey to understand how to cook a plant-based diet and still appeal to her palate, without relying on meat, fat, or fish sauce. She mentioned she really leaned on chef Reina Montenegro—a vegan chef who was so generous with sharing her plant-based cooking secrets— and chef Harold Villarossa, whose love of flavor really helped her discover ways to prepare dishes with maximum flava. For example, she's making a chicharrón with yuba skin, and an adobo with roasted carrot and mushrooms, and coconut oil for that silky-fatty mouthfeel. Cooking plant-based food requires a lot of prep and technique (especially in the sauces), and she's grateful to her community for this journey of discovery through collaboration.
The menu will have a similar format to the previous Mestiza: fast-casual and offering a variety of options, including bowls and wraps. There will be a to-go window for takeout and delivery, and the tropical, 30-seat patio has been updated with a mural by Cheyenne Randall, lots of plants and color, and there's now a trellis with Filipino patterns that creates dappled light and shadows (the sun could sometimes be a little intense back in the Primo Patio days). There will be beer, wine, and low-ABV and zero-proof cocktails. Catering is also available.
Two evenings a week, diners will be able to reserve a spot for full-service Kamayan dinners, a communal-style Filipino feast served on banana leaves that you eat with your hands. These kinds of dinners are always a blast, get excited.
Sison knows the density isn't like it used to be in the neighborhood, but is seeing some leases being signed. She knows the area well, and while being cautious about opening, she notes there aren't a lot of healthy options nearby, and feels like Mestiza will have a welcome offering. She's planning to open in mid-January, and hours will be Tue–Sat 11am–8pm; she will play with hours as needed and be adaptable, because that's what it takes right now. Way to keep forging ahead. 214 Townsend St. at 3rd St.
Opening Wednesday, DACHA Kitchen + Bar Puts a California Spin on Eastern European Cuisine
by Savannah Leone Bundy
Following the success of DACHA Cafe in SoMa, the Manhattan Zodiac team is proud to announce the opening of their new restaurant, DACHA Kitchen + Bar. Opening this Wednesday November 1st in the former Miller's Rest, the Lower Nob Hill eatery will feature innovative dinner, brunch, and cocktail menus, along with an impressive wine selection.
The brunch menu, offered on Saturdays and Sundays (10am–3pm), includes reimagined Eastern European classics like oladki (yeast dough pancakes, thyme strawberry jam, hazelnut praline powder; $16), syrniki brûlée (cottage cheese pancakes, custard cream, sour cream, raspberry coulis), and a traditional dacha (meaning cottage) breakfast of fried eggs with tomatoes and herbs ($18). Dinner, served Wednesday–Saturday (5pm–10pm), features dishes like chicken liver pâté (Cognac flambée, lightly dried plums; $17), goulash (slow-roasted beef, zucchini, potato purée; $28), and zrazi (mushroom-stuffed potato croquettes, creamy mushroom sauce; $26). 1085 Sutter St. at Larkin.
Unfortunate Closures, Both Temporary and Permanent
Ugh, fires. Was so sorry to hear that there was a fire on Sunday October 29th in the apartment building where Chili House restaurant is located, which caused significant water damage to the popular Inner Richmond restaurant. We'll have to stand by for news of when they can reopen so we can get our fish in flaming chili oil and Beijing Peking duck fix. Love that spot. Damn. 728 Clement St. at 8th Ave.
After 20 years of Rosamunde Sausage Grill having a sausage shop in the City (first in the Lower Haight—which is now Berliner Berliner from a former Rosamunde employee—and then on to additional locations in SF and Oakland and even Brooklyn), they are closing their last shop located on Mission Street (since 2010), on Tuesday November 21st. Mission Local was first to catch Rosamunde's Instagram announcement and speak with the staff. One small piece of good news is their sausages will continue to be featured on the menu at Willkommen in the Castro. 2832 Mission St. at 24th St.
A Few New Spots for Your Caffeine Fix…
by Savannah Leone Bundy
Equator Coffees is back in SoMa at 222 2nd Street. Situated in the open plaza space of the LinkedIn lobby, the café has returned to offer up specialty coffee drinks, seasonal beverages, fresh pastries, bagels from Boichik, and the crowd fave breakfast sandwich. Enjoy in person or order online here. Open Mon–Fri 8am–3:30pm. 222 2nd St. at Howard.
Marcia was walking around North Beach this past weekend and noticed Compton's Coffee House (of Japantown) has opened a second location. The family-owned coffee shop serves Variety Coffee and fresh-baked pastries from Starter Bakery in a sunny little storefront on Columbus. Open daily 7am–5pm. 543 Columbus Ave. at Stockton.
And a quick news tidbit from Marcia: Mission-based roaster and café CoffeeShop is opening a third location in Dogpatch, in the former Aina. They're excited to have more room to bake at this location (get ready for croissants), and they already offer a variety of pastries, including vegan and gluten-free options at their current locations (3139 Mission St. and 2761 21st St.). They're building out the space right now, and are aiming to open in March 2024. (Get excited for their coffee ice cubes that they add to their iced coffee drinks, so brill.) Happy to see a business move into that cute corner space. 900 22nd St. at Minnesota.
A Couple Cool Private Event Spaces for the Holidays
Are you looking for a private event space for holiday parties and more? The Gen-Gen Room under Liholiho Yacht Club is back open, and can seat 10–20 guests Tue–Sat, starting at 6:30pm. 871 Sutter St. at Leavenworth.
Another one to consider is Officina (Italian for "workshop"), from chef Michael and Lindsay Tusk of Quince & Co., in the former Cookhouse above Vesuvio Cafe. The loft-like space is in a 1913 Italian Renaissance Revival building, with a kitchen that opens up to the dining area and living room, with plaster walls adorned with paintings and prints that Lindsay acquired at markets in Paris and Milan, and vintage furniture pieces. Officina can accommodate groups of up to 40 for standing receptions, with seated dinners for groups of up to 18. 253 Columbus Ave. at Broadway.
Buon Anniversario to Delfina, Mezza Luna Restaurant, and The Little Shamrock
Big congrats to Craig and Anne Stoll on Delfina's 25th anniversary. They're celebrating for four nights (Thursday November 16th–19th), and hey, look at that, it's right smack in the middle of truffle season, so expect showers of tartufi bianchi, a decadent menu of seasonal Delfina faves, and a special selection of Barolos, Barbarescos, and others from the top of the boot. (All profits from their kickoff night that Thursday will be donated to Hamilton Families, a nonprofit group leading efforts to end family homelessness in San Francisco.) Reserve here. 3621 18th St. at Guerrero.
I can't believe our family friends at Mezza Luna Restaurant in Princeton by the Sea are celebrating 30 years of business this year! Established in 1993, I remember the restaurant's original cinderblock building on Highway One, from Italian entrepreneurs Roberto Pugliese and Giovanni Marzocca, with chef Dolores Marquez. (My Dad was so excited to find a paesano from Calabria in Half Moon Bay, and a great friendship was born.)
In 2000, the team moved to the historic Princeton Hotel building (circa 1906) in the harbor district, which has its original bar, dance floor, and fireplace. The place is always packed with regulars at the bar, large tables of celebrations, and out-of-towners happily discovering the calamari fritti, gnocchi (I always request them with their tomato sauce), and any of their outstanding seafood pasta dishes.
To celebrate their anniversary, Mezza Luna is running a celebratory menu from November 5th–November 10th, featuring roll-back specials that were popular dishes on the 1993 menu—a different dish each day, at the original prices! You can come by for lunch or dinner and enjoy their classic pizza al salmone ($16) on November 5th, topped with tomato, mascarpone cheese, and slices of smoked salmon (I remember the first time I had this), and the last day, November 10th, is all about their involtini alla Romana ($18): pork loin scaloppine stuffed with mozzarella and prosciutto, in a mushroom, sage, and white wine sauce (another one I have ordered over the years). Here's to fond memories of so many delicious family meals at Mezza Luna, and to many more. 459 Prospect Way, Princeton by the Sea (Half Moon Bay).
I just had to say happy 130th (!) birthday to The Little Shamrock in the Inner Sunset, potentially the longest continuously active bar in San Francisco (you can read more about that in this fun piece by Broke-Ass Stuart for SFGate)! Known for its cozy fireplace, darts, and excellent dive bar vibes, The Shammy opened in 1893 by Irish entrepreneur Julia Herzo Quigley and her husband, Antone Herzo. It was initially designed to cater to the workers creating Golden Gate Park directly across the street. Acquired by Saeed Ghazi in 1974, The Little Shamrock has remained a family-owned business ever since. Before passing it down to his son Tavahn Ghazi in 2004, Saeed outfitted the space with lamps and fixtures he made by hand. Raise a glass (ideally an Irish Coffee). 807 Lincoln Way at 9th Ave.
---
the socialite
Join Me for Show & Tell with Tony Bravo on November 7th!

On Tuesday November 7th, I'm joining Alex Lauritzen (of vegan pop-up The Mushroom) as a guest for San Francisco Chronicle arts and culture writer Tony Bravo's new, monthly, live interview show, Show & Tell, at Four One Nine in SoMa. We'll be talking about hospitality, holiday gatherings, party etiquette, hosting tips, and how to be a fabulous guest.
I'd love to see you, there will be martinis. And vegan party bites. And spicy banter. Tickets here. Four One Nine. 419 10th St. at Harrison.
Dress code: the dinner party outfit that got away…
The Show & Tell run of show:
6pm Pre-show: Chitchat and sips among attendees (make friends!).
6:30pm "Show": Vegan cooking segment and martini-making demo (we'll pass samples around!).
7pm "Tell": Tony, Alex, and Marcia talk top tips for gathering with picky eaters, how to host, and no-nos (we have thoughts!).
---
the archivist
Over the weekend, I paid a quick visit to the Vintage Paper Fair, one of my favorite places to do some deep digging and procure vintage postcards and more. I found this absolute gem of Chinatown that I had to share, especially since we have this huge full moon right now. It's looking east on California Street, from Dupont Street, before it became Grant Avenue.
According to this Gary Kamiya piece in the SF Chronicle: "So after Civil War hero and former President Ulysses S. Grant died in 1885, the board honored him by naming the lower part of Dupont as Grant Avenue, and followed that up in 1908 by giving the same name to the narrow section north of Bush Street." Interesting, since the postcard is postmarked August 26, 1911, but is still calling it Dupont. There's a wonderful Panama-Pacific Exposition 1915 stamp on the back—it was already being promoted in 1911!
The note on the back of the postcard to Miss May White reads: "My dear, I am so sorry that I didn't see you before I came away. I heard that you had a perfectly wonderful time. I had a terrible rough trip down here. hot [hard to make out] is was over 100 in the shade. My but it is good to get back. Will write when I am settled in Palo Alto." Wow, the City already had some wild heatwaves over 100 years ago.
😍
Did you enjoy reading today's tablehopper newsletter in its entirety, and receiving it on Tuesday? Uh huh! Those are just a couple of the benefits you get if you become a
supporting subscriber
today! Thanks for supporting my work (and late hours writing this thing)! 🥂