what's cookin'
Well, that was quite a first week of my relaunch, gang. I'm feeling so ecstatic and grateful. Your enthusiastic support and emails have been so moving, thank you for showing up so hard! (And apologies if I haven't been able to reply to you yet, I'm not quite caught up on my emails—and life!) Anyone who signed up for a paid subscription will be hearing from me very soon about your perks, I'm just trying to fly this thing first! This is your captain speaking! Beverage service is beginning shortly, LOL.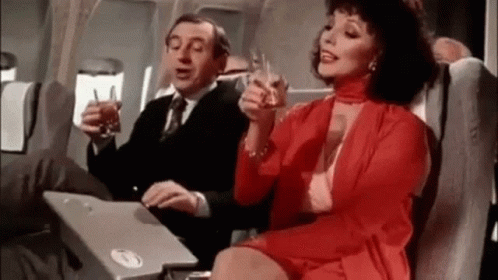 If you're wondering what the heck this is all about, and why the newsletter doesn't look like it used to, catch up on everything happening here. After 17 years, tablehopper has moved to a member-supported model, which comes with a number of benefits for paying subscribers, and secures the future of tablehopper in your inbox! It's also why I'm back just one week later—tablehopper can afford to return to weekly dispatches with your support! How about that!
As a valued tablehopper reader, you can take advantage of a special annual membership offer (until 2/28/23), at a price you won't see again!
I want all of you to be able to enjoy the new format, design, and expanded content for a few weeks before the paywall begins on February 21st. Subscribe before February 21st, and you're automatically entered in a cookware giveaway (more on this in today's sugar mama!), AND you get a discount on that amazing muffuletta I featured last week. To be clear: there will still be a free version of the tablehopper newsletter, but you won't be able to see all articles, and you'll miss out on insider benefits and access (plus that warm-fuzzy feeling that comes from supporting an independent journalist).
So many of you have reposted my video and Facebook post, thanks for sharing and spreading the word about why you're supporting tablehopper, it means a bunch. I also want to thank my fellow journalists for these fun press hits last week: Nob Hill Gazette, Eater, 48 Hills, and SFist (who called me a "restaurant whisperer"). Y'all rock!
I want to get together and clink beers 🍻 with you! Let's celebrate and catch up. Come join my table at this upcoming dim sum brunch feast with Fort Point Beer at the iconic Hong Kong Lounge on Saturday February 18th (just before SF Beer Week wraps up the next day). Bring on the chashu bao and Sfizio beer! And: you get a discount on tickets! I have eight spots available at my table for tablehopper friends—use code TABLEHOPPER for $7 off. Come hungry.
This week's column features a bunch of news I needed to catch you up on, so apologies for writing an absolute beast of a newsletter—next week will be shorter! I do want to give a quick mention of Valentine's Day, since I know some of you lovebirds are trying to figure out what to do or where to go. Check out my Instagram Story Highlight for ideas, and I also recommend enjoying a cocktail while watching Kitten on the Keys perform at The Rite Spot, sounds purr-fect.
Lastly, I know our hearts are heavy watching the horrific devastation in Turkey and Syria—I'll be posting some ways to help earthquake victims and show support on @tablehopper.
With love,
~Marcia
---
the chatterbox
Casaro Osteria Is About to Soft-Open on Union Street, with Quite the Italian Accent

I have a sneak peek for you of the soon-to-open Casaro Osteria in Cow Hollow from Francesco Covucci and Peter Fazio, who are behind both locations of Il Casaro (North Beach and the Castro), plus Barbara Pinseria and Cocktail Bar, and California Fish Market Restaurant. This latest project will be an expanded version of Il Casaro, bringing in some elements of CA Fish Market Restaurant as well, hence the name Casaro Osteria (an osteria in Italy is more casual than a ristorante or trattoria, and usually has a simple menu of local and seasonal specialties, pasta, and grilled items, plus plenty of vino!).
Of course, there will be Il Casaro's trademark Neapolitan-style pizzas coming out of the wood-fired Stefano Ferrara oven, with classics like their Margherita and Diavola, but the menu will also include seven new creations, like the Sapo "Rosa," with eggplant cream, mozzarella, mortadella, sun-dried tomato, fried basil, and black olive powder, and La Fattoria, with homemade zucchini cream, mozzarella, zucchini chips, mint, and pecorino Toscano. Wow.
There will be an extensive menu of antipasti (including polpette di melanzane: oven-baked eggplant stuffed with mozzarella cheese, served with tomato sauce and Parmesan cheese), and the crudo bar will feature oysters, raw scallops or tuna with citronette dressing, plus a classic beef carpaccio as well. The housemade pasta menu will be extensive (nine options!), with some regional Italian specialties, like bigoli arrabbiata e stracciatella (a Roman dish with tomatoes, pecorino Romano, garlic, and chile pepper), and the iconic Neapolitan ziti alla Genovese (with a ragù of slow-braised beef and lots of onions). Since this location has a wood-burning grill, there will be some meaty items, like ribeye steak or pork, as well as grilled king prawns and halibut, and vegetables, too.
You'll be able to easily swing by for a cocktail ($14–$16) or a glass of wine at the bar ($12–$15)—I always appreciate how affordable and fair Covucci keeps the pricing at his businesses, which helps make them true neighborhood restaurants. But even though he keeps things accessible, he also cares about good quality, and a good time. He's excited about the (almost) all-Italian team he has assembled here, from the pizzaiolo to the chef to the servers. He wants their guests to have an authentic Italian experience, with true Italian hospitality, cuisine, and that special vibe.
The former Contrada space now has some gleaming red-and-white tiling at the front bar, and the green banquette is giving the light-filled space a vibrant tricolore feeling when you walk in. The back room is outfitted with some fantastic wallpaper of vintage Italian branding; there are 49 seats total. (Unfortunately, alcoholic beverages aren't allowed on the back patio for now, but hopefully in the future.) The colorful plates and bowls are hand-painted in Perugia—I told Francesco he's going to need to sell the espresso cups, they're so cheerful.
Casaro Osteria is soft-opening next Monday February 13th. Hours will be 11:30am–10pm daily, open until 11pm Fri–Sat. 2136 Union St. at Webster.
More New Openings Around the Bay
I'm happy to see chef-owner Shani Jones of Peaches Patties, a La Cocina entrepreneur and one of San Francisco's few Caribbean food businesses, has opened her first brick-and-mortar location at the Ferry Building Marketplace. Have you ever had her savory Jamaican patties (like spicy beef, curry chicken, or spinach and irie lentil) at a local music festival? Fiyah!
The business is named in honor of Shani's mother, whose nickname is Peaches—she's a native of Kingston, Jamaica, and known for her beef patties. You'll be able to enjoy these family treasures as a patty meal with a side of vegetables and plantains, plus there's a grilled jerk chicken meal. Vegans can order Shani's hearty Rastafarian stew, with black beans, chickpeas, tomatoes, onions, garlic, and a splash of wine, served with rice and peas and a side salad. Refreshing beverages include Jamaican ginger beer and sorrel, a freshly steeped Jamaican hibiscus tea with a ginger kick. Open daily 9am–6pm. Suite 50, located in the front of  the Ferry Building in the North Arcade.
Anomaly SF has wrapped up its ongoing pop-up at The Mansion on Sutter, and has moved into a brick-and-mortar location in Lower Pac Heights, designed by Architects II with Anomaly's design team (there are 34 seats, with a PDR for 16). Chef-owner Mike Lanham was previously a cyclist, and then began his culinary education at The Culinary Institute of America at Greystone, followed by an externship at Auberge du Soleil and Solage's SolBar; he later worked at Spruce, Commis, Bird Dog, and Restaurant Ora in Finland. His modern and technique-driven tasting menu spans 11 courses (priced at $121), and the restaurant accommodates most dietary restrictions, with dedicated menus available for vegetarians, pescatarians, vegans, and those who can't eat gluten. You can take a look at some dishes here. Wine pairings and a non-alcoholic pairing are available. Open Tue–Sat 6pm–10pm. 2600 Sutter St. at Baker.
Huge congrats to Reesa Kashuk of Poppy Bagels, who got her bagel shop up and running in the former Doña Tomás location in Temescal. These are my favorite Bay Area bagels (there, I said it)—they have such incredible flavor and texture and quality toppings you can really taste, like her sesame seeds. Read more about her background story in this SFGATE story, and her commitment to hand-rolling and her fermentation process in this Eater piece. You can look at the initial menu of bagel sandwiches here. I can't wait to head over (as soon as I can leave this damn desk of mine, oy!). Open Thu–Fri 6:30am–2pm and Sat–Sun 7:30pm–2pm (or sold out) for now. 5004 Telegraph Ave. at 51st St., Oakland.
Upcoming Projects: Komaaj's New Home
I was thrilled to read about Komaaj's upcoming move to the former Goood Frikin Chicken spot in La Lengua (Mission-Bernal). This fantastically delicious Iranian pop-up from chef Hanif Sadr has been operating out of The Laundry in the Mission three evenings a week (Thu–Sat 5pm–9pm), which Hoodline reports he will phase out of in order to transition to this new space. I love that Sadr is going to be able to stretch his wings at his own place, his cooking is so soulful and special. He hopes to open for lunch and to-go service before March, followed by just outdoor seating and a parklet (to start). He's reportedly updating the dining room with Northern Iranian details and plans to have a market with artisan products as well. 10 29th St. at Mission.
Tidbits
Folks in the Tendernob and Lower Nob Hill can now walk over to Le Marais Bakery's commissary for their savory buckwheat crêpes (galettes de sarrasin) and sweet crêpes, too, which they have been offering at their Grande Crêperie at the Ferry Building and Le Marais Castro location. Available Thu–Sun 8am–3pm. 1138 Sutter St. at Larkin.
If you follow @tablehopper on Instagram, you may have noticed my past posts about The Happy Crane, an incredible Chinese pop-up from chef James Parry. He's going to be the first guest chef in Nisei's upcoming Third Culture collaboration series, featuring multiple generations of AAPI chefs collaborating with chef-owner David Yoshimura. His dinners are March 11th–12th, book here. 2316 Polk St. at Green.
Closures Around the City, Now and Later
Some big news came out via Liam Mayclem's Instagram live video a couple weeks ago: chef-owner Gerald Hirigoyen of Piperade is announcing his retirement at the end of November, and is closing the beloved restaurant after 22 years of serving the city's best Basque cuisine. (You can listen to this quick clip on Mayclem's Foodie Chap show on KCBS, the full interview is coming.) Chef Hirigoyen has been an award-winning chef for over 50 years, and an SF restaurateur for 30-plus years, and decided it's finally time to retire. I'm glad we have until the end of the year to come by (multiple times!), enjoy his iconic calamari and stuffed piquillo peppers and garlic Basque soup and lamb chops, and raise our glass to such an excellent, kind, and hard-working chef. Merci, chef! Piperade is consistently so delicious—not an easy feat, and certainly for such a long run. Half of his staff has been with him for 20 years or more—he says telling them the news was the hardest part. Book a lunch or dinner soon. 1015 Battery St. at Green.
It looks like the easygoing Chezchez on Valencia (previously Bon Voyage) from BV Hospitality (Trick Dog) has unfortunately closed. I loved chef Timmy Malloy's snacks (those potato puffs!) and the spritzes and Euro aperitivo vibe—it's going to be missed, especially when the first heat wave shows up, that street terrace was the spot. 584 Valencia St. at  17th St. [via Eater]
Just down the street, chef-owner James Syhabout (Commis) has closed his Lao Isaan street food restaurant Hawker Fare after just shy of nine years in business. He announced the closure via this post on Instagram, and while it's always heartbreakingly difficult to close a business, this article in SF Standard shares more about how the closure was handled. 680 Valencia St. at 18th St.
After 13 years of slinging pies and pouring beers in the Mission, Pi Bar is closing at the end of February. Owners Rich Rosen and Jen Garris tell SFGATE that the pandemic severely impacted their business, and it has just been the two of them running the pizzeria the past few years, which has really worn them out. Swing by and say thanks before they close; a new business called Tap Room is reportedly opening in the space. 1432 Valencia St. at 25th St.
After 40 years of being one of San Francisco's most long-running vegetarian restaurants, Ananda Fuara has closed. You can read their farewell note on their site. 1298 Market St. at Larkin. [via Chronicle]
---
the sugar mama
Enter Our Proclamation Goods Duo Giveaway, ONLY for Early Annual Subscribers!

Many of us live in small SF apartments, with even tinier kitchens (you should see my Easy-Bake Oven), so we can't afford to lose much room with numerous pans cluttering up our space. Enter Proclamation Goods, a locally founded company that believes you only need a few true kitchen workhorses that have enough versatility to function together or separately.
Their cookware set is just three streamlined pieces: a skillet, a pot, and a lid to fit both, designed to support most cooking methods, with no extra clutter. Each piece is induction-compatible, dishwasher-safe, and proudly coating-free. Their award-winning, stainless steel cookware is well-made in the USA and designed to last a lifetime—say no more to the nonstick pans you have to throw out after a few years! This durable cookware is here for a long-term relationship.
Thanks to the Proclamation Goods team, we have one Proclamation Duo (value: $379) to give away to one lucky tablehopper reader! Anyone who subscribes early to any tablehopper annual plan (before February 21st, 2023) will automatically be entered in the giveaway (for residents of the continental U.S. only). The winner will be chosen and contacted on February 21st, 2023. Good luck and thanks for your early support!
---
tableshopper
Meet Your New Kitchen Helper: SuperSalt!
Welcome to the new tableshopper section, where I will highlight food finds, beverages, and products I'm lovin'! I couldn't wait to write about this truly awesome salt that came into my life, courtesy of my dear friend Rebecca Hopkins, which is made by her sommelier pal in New York, Anthony Giglio! Meet SuperSalt, the first product in his Side Gig line!
To be clear, I have an insane number of salts in my life, there are at least 15 at my stove. But there are only a few that truly end up in heavy rotation, and this savory Sicilian salt quickly became one of them. Fortunately, it comes in a wide jar, so I can grab a pinch easily (and it's good looking, so I like to keep it out).
As soon as you open it, the blast of savory herbs reminds me of walking in my parents' garden—there's oregano, rosemary, thyme, and sage, plus a subtle whiff of garlic. The salt itself feels hearty in your hand, and has a pleasing chunky grain. It has that Mediterranean sea salt presence, so don't throw it on like it's kosher salt. It's phenomenal on steak and burgers and roasted potatoes, and I love it on my eggs, vegetables, and in sauces—I can't wait for tomato season to return. It builds flavor in an authentic and natural way—no fake seasoned salt flavors here. It tastes like something my Calabrese cousin would make, but it's from Anthony, my fellow Italophile!
You can't find SuperSalt in any shops here (yet!), so Anthony was kind to offer you, dear readers, 10 percent off all orders with code tablehopper10! SuperSalt comes in two-packs ($25) or four-packs ($45) at 7.8 oz. net weight per jar, so split a pack with a friend, or buy a four-pack for gifting. Anyone who loves to cook will be pretty fired up to add this quality product to their kitchen arsenal.
---
the sponsor
Taste Your Way Through the Tri-Valley
Taste Tri-Valley Restaurant Week (February 24th–March 5th) is right around the corner! Celebrate 10 delicious days of special culinary events, unique menu offerings, and exclusive deals from dozens of local restaurants and wineries. Use the free Restaurant Week mobile pass to redeem deals and check-in to restaurants for a chance to win a getaway to the Tri-Valley, complete with accommodations, activities, and gift cards to local restaurants ($700+ value). Don't miss featured Restaurant Week events benefitting Open Heart Kitchen: Opening Night Dinner at Wente Vineyards (Feb. 23) and Sunday Supper with the Locandas at Locanda Amalfi (Mar. 5). Sign up for early access to have the mobile pass sent to you before Restaurant Week begins!
---
the lush
New Wine Bar Openings
Mission Bay Wine Bar at Thrive City at the Chase Center is now open. Owners Peter Granoff and Debbie Zachareas (Ferry Plaza Wine Merchant & Wine Bar, the nearby Mission Bay Wine & Cheese, and Oxbow Cheese & Wine Merchant in Napa) will make sure you have a taste, glass, carafe, or bottle of the good stuff, along with sake and beer. Cheese and charcuterie boards, savory flatbreads, small plates, and more are available, and there's also outdoor seating. Initial hours are Mon–Sat 5pm–10pm and Sun 5pm–9pm; open later on game and concert nights. 640 Terry A. Francois Blvd., just a few doors down from Miller & Lux.
Imana of Oakland's Hi Felicia has opened Sluts, a naughty natty wine bar in SoMa in the former Terroir. Bites are right from the corner store, including Flamin' Hot Cheetos, which you can nibble on after working up a sweat on the stripper pole. Check out pics and more details in this Eater feature. Open with industry-friendly hours of Thu–Mon 5pm–1am. 1116 Folsom St. at 7th St.
---
the matchmaker

Charming Top Floor Private Office, Heart of the Castro—Amazing Crew and View
We have the perfect spot for you to grow your creativity and business. It's in a charming Victorian (top floor) near the corner of Market and Noe. Steps away from SF Fitness and Muni, your future office is 12x18, has large windows (tons of natural light), and a view of Sutro Tower (photos here). It's the perfect perch for a single occupant or small crew of up to three. Best of all, the master tenant is delightful (lease is month to month) and you'll be sharing the floor with a dynamic community of creatives, entrepreneurs, and LGBTQ activists. Unfortunately, this space won't work for medical professionals or massage. In your response, tell us about your business, why the Castro would be an ideal location for you, and anything else you'd like to share. Contact aaron@pointblankcomm.com for more details.
---
the archivist
The description on the back of the postcard reads: "The Carnelian Room offers an unequaled three hundred sixty degree panoramic view of The City, the Bay, the Pacific Ocean, and all of San Francisco's famous landmarks. The spectacular glassed-in wine cellar, in full view of the diners, holds more than 10,000 bottles of fine California and imported wines. Located at top of the Bank of America Center, 555 California Street, San Francisco, California." 🥂