what's cookin'
Howdy amigos. I'm back from a truly incredible week in New Mexico, it was so restorative and beautiful. I can't wait to share some pics and stories about my adventures there—it was a definite vibe. I saw the sun! I really needed to go offline for a week (yay, no social media!)—I highly recommend you do the same if you can swing it this summer.
Travel is grand, but I was so grateful to come home to my sweet and healthy kitty (thanks to all of you for your kind and caring notes)—that week before I left town was scary and downright awful, but let's hear it for antibiotics. Two more days to go, Fortuna! (She is definitely my cat—I wrap her pills in smoked salmon and she doesn't even hesitate. Or should I say paws? LOL, sorrynotsorry.😼)
What I didn't plan to come home to was a huge email syncing snafu that took up most of my Sunday and part of Monday to solve. So rude! As if catching up on hundreds of post-vacation emails wasn't already rotten enough. Anyway, if you're waiting to hear back from me, please give me a couple more days—I'm still underwater.
One quick piece of good news: the SFMTA has agreed to pause their planned rollout of additional paid parking meter times on Mon–Sat evenings from 6pm–10pm, and on Sundays from 12pm–6pm. Whew. May it be paused forever! From the GGRA: "We want to thank Supervisor Peskin for his leadership in putting forth a resolution to pause for an independent economic study on the potential cost/benefit of the extension program…In the meantime, we look forward to continuing a discussion with SFMTA as to potential options for worker parking, as we have grave concerns about the effect on the restaurant workforce should meter hours be extended." Seriously, we don't need to make things even more challenging for the restaurant industry here, let alone SF citizens. Can we just catch a break?
A quick reminder: you're reading the free version of the tablehopper newsletter, which means less tasty content for you to enjoy . . . and you get it in your inbox much later. (Which means no free ice cream scoop for you!) Become a
supporting subscriber
and things get great for both of us.🍦
OK, there's a bunch of news to catch up on, so let's get to it. Before I sign off, if you're looking for things to do this week, don't forget there's The Color Dinner, a one-night-only vegetarian collaboration dinner from Besharam's Heena Patel and Hilda and Jesse's Kristina Liedags Compton at Besharam on Wednesday May 31st. Tickets are available on Resy, see you there? And Thursday June 1st is the new farmers' market in Bayview at the Southeast Community Center, I mentioned it in my previous column here. I'm also planning to check out the new Dawn Club this week (jazz and cocktails!), so stand by for a writeup from me about that soon.
Ciao for meow!
~Marcia
---
the chatterbox
AltoVino Team Opening Barberio Osteria in the Former Ancora
Some big news in the Mission: AltoVino's chef-owner Nick Kelly and wine director-owner Calli Martinez are partnering with GM-operating owner Saul Magana to open Barberio Osteria in the former Ancora (previously Locanda). Kelly had a preexisting relationship with Ancora owners Joe and Andi Conte through Water2Table, who reached out to him about taking over the location.
Barberio pays homage to Kelly's grandmother's last name, whose roots go back to Pianopoli in Calabria (Kelly's great grandfather on the Barberio side came to New York in 1913). The menu is going to feature some southern Italian dishes, but some central Italian dishes will be featured as well (they simply have to offer their bistecca alla fiorentina off that amazing wood grill).
Husband-and-wife team Kelly and Martinez took over AltoVino from Claudio Villani in 2020, and their modern Italian menu has won over the Nob Hill neighbors and beyond (Kelly's housemade and stuffed pasta dishes have this effect on people). Kelly mentions their current kitchen team at AltoVino is a strong one, with some great longtime cooks, so they're all excited for this new project.
Kelly used to work in the kitchen at Perbacco, which is where he met Saul Magana (who was a bartender there), and they have been friends ever since; and now, they're business partners. Magana has an inspiring backstory: he started as a dishwasher at Boulevard, and worked his way up to busser, barback, and then bartender while there. In our conversation, Magana wanted to be sure to credit Kathy King as his mentor (one of the best in the biz!)—he worked with her at Boulevard and later at Prospect as AGM/sommelier. (He has also worked in management at Foreign Cinema.)
I asked Kelly for a closer look at the menu, and he mentioned they're going to be making dishes more like the Italian way instead of Cal-Italian—for example, the arancini will be made in the traditional Sicilian manner, with rice cooked in saffron water (not a risotto), and filled with roasted meat ragù and caciocavallo cheese. The pastas will include tagiatelle di ortica (nettle pasta with a Corvus Farm rabbit ragù) and paccheri (with a Mariquita Farm early girl tomato ragù with fennel, capers, taggiasca olives, anchovies), plus orecchiette with Anderson lamb sausage and rapini pesto. Their classic pappardelle in a 10-hour bolognese will come over from AltoVino, and their Sardinian malloreddus will also be in the casa, but with a slow-roasted goat ragù. Pastas will range from $24–$26—they want people to be able to come by for dinner more than once in a while.
Kelly has been dry-aging fish at AltoVino, and at Barberio, they will be offering whole-grilled fish (in two sizes), ranging from snapper to branzino to sand dabs. He's excited about the wood grill—he used to grill outside with his father for catering gigs in Wine Country, so he knows his way around the fire. As for the Fiorentina they're bringing over from AltoVino, it's a 1 kilo (35 oz.) Schmitz Ranch dry-aged and grilled porterhouse steak ($145), served with summer squash, cherry tomatoes, gremolata, roasted bone marrow, and 15-year aceto balsamico tradizonale di Modena. Bistecca, baby.
Martinez's wine list will be all-Italian, except for some Champagnes, with 75 bottles in all. There will be a strong by-the-glass selection, which will go well with the long bar they have in the space—it makes it easy to swing by for a glass of vino and antipasti (or a plate of pasta).
They're planning to open mid-summer, possibly the end of July. A nice thing about their hours (Thu–Mon) is they will be open on Sundays and Mondays for dinner—a bonus for industry folks—and closed Tue–Wed. Stand by for some upcoming gift card sales since they didn't take on investors for this project. Follow @barberio_osteriasf for updates. 557 Valencia St. at 17th St.
Tacolicious Team Opening a New Concept This Fall in Noe Valley
There have been multiple rumors and rumblings throughout Noe Valley about who was going to open in the recently closed Village Rotisserie, and while it's now confirmed that the Tacolicious team is taking over the location, it's not going to be another Tlish (although a few greatest hits will come over, don't you worry). Instead, the team is currently still developing a new concept and menu and looking at what the neighborhood needs (founder Joe Hargrave and partner/marketing and branding director Sara Deseran know it well—they have each lived in Noe Valley for 30-ish years).
Since the team is inheriting the former restaurant's rotisserie setup, you can plan on some version of their delicious rotisserie MF Chicken (I loved that pollo), plus some tacos on handmade tortillas, and salads (the Marina Girl Salad will find herself at home in Noe Valley).
One of the new things F+B Director Fernando Guzman and Tacolicious Palo Alto managing partner Eder Martinez (who is coming to SF to work on this project) are working on are tortas! Guzman is from Moroleón (Guanajuato), and has worked in Guadalajara and CDMX, and Martinez is from CDMX, so tortas are near and dear to them.
Beer and wine will also be available. They're planning on a fall opening, so I'll keep you posted as things take shape. 4063 24th St. at Castro.
New Spots Include GluGlu and Ramen at Taniku
Now open at Thrive City (the plaza surrounding Chase Center) is GluGlu, a wine bar from the Master Sommelier duo behind Ungrafted in Dogpatch: wife-and-husband team Rebecca Fineman and Chris Gaither. On the menu: crushable wines (hence the name) that are small production, sustainable, organic, and biodynamic (peep the bottle list here—I love seeing that Glinavos semi-sparkling paleokerisio on there, I'm obsessed), plus beer, sake, traditional rice beverages, and ciders.
The menu from David Aviles (previously Acadia in Chicago) is seasonal and shareable, with some Spanish-leaning plates like patatas bravas, gambas cocktail, pan con tomate with mussels, and bocadillos.
Open Tue-Sat 3:30pm–8:30pm. 7 Warriors Way, Ste. 202.
Hayes Valley Gets a Quality Butcher Shop Once Again
There's a new butcher shop that took over the Fatted Calf space in Hayes Valley: meat San Francisco Meat Co. They just had their grand opening on May 19th, and have cases full of steaks for all kinds of budgets (including A5 and dry-aged beef), Sakura pork, lamb, duck, and chicken, as well as charcuterie boxes, Far West Fungi mushrooms, a nice selection of wine (assembled by a certified sommelier), beer, Charles Chocolates, and more.
This is the first retail shop from Asia International, Inc., a wholesale distribution company that started in SF in 2007; the shop's GM is Justin Seabridge. The shop is open daily 10am–7pm. 320 Fell St. at Gough.
New Openings This Week Include Gumbo Social, Bocado, and Sisters Coffee Shop
This Saturday June 3rd is the opening of Gumbo Social in Bayview, chef-owner Dontaye Ball's first brick-and-mortar restaurant (which I mentioned back in November that was going to open in the former Frisco Fried). Thanks to a successful Kickstarter campaign, Mr. Gumbo and his family are going to be serving the community build-your-own gumbo at this new location, as well as other soul food favorites, including po'boys, hoe cakes, and vegan options, like his California Greens dish.
I was sorry to be out of town for the media preview, but this Saturday is a grand opening party, with an opening ceremony at 12pm, a second-line jazz band, gumbo (duh), a DJ, and an after-party (4pm–6pm). Come by Saturday (or soon) and support this Black-owned, family-operated business; they suffered some flood and electrical damage back in January—which pushed their opening date out—so let's show up. Regular business hours will be Wed–Sat 11am–8pm for dine-in and takeout, and they also offer catering. 5176 3rd St. at Thomas.
According to their Instagram, June 3rd is the grand opening for the Castro location of Sisters Coffee Shop, which already has a location on Valencia. Hoodline previously reported sisters Karen and Melody Ruelas are opening in the former Earthbar space, and will be offering "a selection of coffee, tea, juice, boba, panini [I had to delete the "s"], bagels, tamales, and their signature drink Mexican hot chocolate." Gotta love a horchata latte. The first 50 customers who come by on Saturday get free coffee and pastries. Open 10am–6pm. 506 Castro St. at 18th St.
It's Secret Breakfast and Peruvian Geisha Time in Dogpatch
Today (Tuesday May 30th) is the day: Humphry Slocombe is opening an ice cream shop in the former Sunday Social/Mr. and Mrs. Miscellaneous location in Dogpatch. Come by [this was subscriber info only!] for a free scoop, with a suggested donation of $1 to Project Open Hand, their longtime charity partner. Soft opening hours will be 3pm–9pm. 699 22nd St. at 3rd St.
A tablehopper reader let me know that Noe Cafe on Sanchez is about to open a second location of their café in Dogpatch in the Pritzker Psychiatry Building (at 675 18th St. at 3rd St.). Noe Cafe is waiting for some final approvals from UCSF and is hoping to officially open in a couple weeks. They will be offering a similar menu to their Noe location, with pastries from Kahnfections and Midwife & the Baker, donuts from Dynamo, and empanadas from Pampa BBQ. They will also be doing a variety of housemade sandwiches, including their breakfast sando, and offering fresh-pressed juices. Expect frequent pop-ups from Dry Rub Republic BBQ and Alfredo's Gourmet Tacos. Lastly, in addition to their seasonal coffee drinks and more, a full draft beer and wine menu will start mid-summer!
This is technically on the Potrero side, but just down 22nd Street, my fellow espresso-loving pal Andy Samwick mentioned to me that Ikon Coffee, a specialty coffee roaster out of South San Francisco recently opened their first flagship café in SF: Ikon Coffee at Knox.
Expansions: Palm City Wines to Lower Haight, Oaktown Spice Shop to SF, Dosa Corner
I was pretty damn excited when I saw Palm City Wines post on Instagram that they are going to be opening a second location of their Outer Sunset crazy-delicious hoagie and wine shop (here's how you can invest in their latest venture). Of course, everyone is wondering where the second spot is going to be... Thanks to some ABC license sleuthing, it looks like owners Dennis Cantwell and Monica Wong are coming to the Lower Haight with their upcoming hoagie baby! (Lucky me.)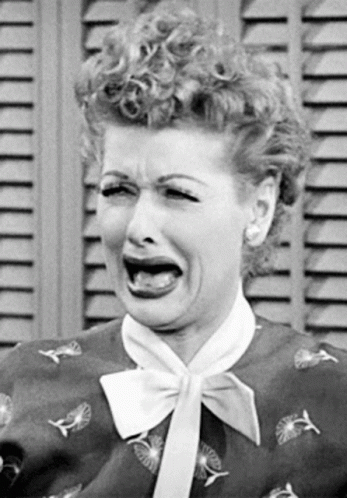 The address is where the longstanding Axum Cafe has been serving Ethiopian dishes to the community for 30 years (since 1993!). I spoke with Tsegai Berhe, who owns Axum with his wife Aberash, and they are happily retiring. I asked Tsegai his plans, and he said (joyfully): "Nothing! I plan to do nothing for a while! [big laugh]" Spoken like someone who truly deserves a vacation. Axum Cafe plans to stay open until June 10th–15th or thereabouts, so be sure to swing by for some kitfo and say farewell and thanks for all the great meals.
We'll have to stand by on what Palm City's plans are for the corner location—they didn't have any details to report at this time since "a lot is still very much up in the air." 698 Haight St. at Pierce.
Upcoming Restaurant Resurrections in New Locations: Don Ramon's and Sai's Vietnamese
Some quick news updates that hit while I was away: after sadly closing their SoMa location at the end of March after 40 years, Don Ramon's will be moving to a new location in Embarcadero Center. The SF Business Times reports: "The restaurant will be moving into a ground-floor space formerly occupied by Rubio's in Four Embarcadero Center, near the Hyatt. The news was announced by Supervisor Aaron Peskin during the annual CityBeat breakfast on Tuesday, which was hosted by the San Francisco Chamber of Commerce." The iconic restaurant will potentially reopen by September. Here's hoping they get some red tile over there!
More (good) news from SF Business Times: downtown's Legacy Business Sai's Vietnamese Restaurant has found a new location in North Beach: Bask on Columbus (which has been open since 2012). With a new beer and wine license, it's going to become Sai's Vietnamese Restaurant & Bar. 🍻 You may recall Supervisor Aaron Peskin had to intervene last year when the developer, SHVO, cruelly gave Sai's a 30-day notice to vacate (after 37 years in their location!), but in the end, the Transamerica Pyramid owner helped with the relocation search and now with the transition. What a great outcome.
Here's more from the article: "The entire thing brings tears to my eyes," Peskin said. "An immigrant family-owned restaurant that had to survive the pandemic is going to not only survive, but I think maybe even be better off because they're moving closer to the heart of North Beach, but not far enough away that they'll lose their historic crowd. They can grow it, and it will bring life to the famous Clown Alley." Sai's is due to vacate their current location (505 Washington St. at Sansome) by October 1st.
Closures Include Queens (in July) and Hi Felicia in Oakland
Tough news from Clara Lee and Eddo Kim of Queens, the well-curated Korean superette in the Inner Sunset—they made the difficult decision to close the deli-café-shop on July 1st. In a personal letter to their mailing list, they mention: "We feel ready and energized to take Queens in a new direction. Our focus in this next stage is to channel our creative energy in developing and growing our line of Queens brand Korean food products and ingredients. There's so much to share and discuss about these changes, so we've put together a campaign to illustrate the new vision and future of Queens."
"While we will no longer be continuing the retail shop and cafe, we are looking to stay connected and continue nourishing our supporters, patrons, and friends through delivery and catering as we prepare our next steps."
It has been a tough time for them lately, closing Hotline last October, and now this, but it's good to see they have a next chapter lined up. While they will be missed on Ninth Avenue, I know we are all wishing them well. Go say hi in June. 1235 9th Ave. at Lincoln.
Another rough decision to close comes from Imana at Hi Felicia in Oakland, who shared in an Instagram post that the restaurant was broken into, robbed, and damaged on May 24th, which ultimately drove the decision to close. But this isn't goodbye: "When one door closes another opens. I am going to be spending the next several weeks in the space, preparing for my next venture. There were so many iterations of Hi Felicia, and I learned so much. I want to pour what I have learned into my next project. I am going to open a sleek & sexy wine bar in what was formerly Hi Felicia." Stand by for what's next. In the meantime, things continue to be spicy at Sluts wine bar in SoMa. 326 23rd St., Oakland.
---
the archivist