what's cookin'
☀️
You're reading the free version of the tablehopper newsletter.
Become a supporting subscriber
and you'll get a much fatter issue a day early (on Tuesday), with allllll the deets. Plus, you'll receive special content, like my upcoming piece: "29 Things I'm Loving About SF Right Now."
All for the price of an hour at an SF parking meter
each month, come on now!
Hey hey, gang. How are you? I hope you're already making plans to be outside somewhere this Wed–Fri, the City is gonna hit the 80s! From a beach walk, to an aperitivo in Bar Piccino's parklet, or a cocktail on the patio at Casements or the Rise Over Run rooftop, or dinner on the patio at Prubechu, start lining up those alfresco plans!
Sadly, I have no idea how I'm going to be feeling since yours truly is getting a fractured wisdom tooth extracted on Tuesday! Joy! And, there's an infection, so great! The fun doesn't stop over here. I just stocked up on burrata, tomato soup, whitefish salad, chocolate pot de crème, hella bananas, and ice cream from Bi-Rite Market—at least I'll be eating like the tablehopper should after oral surgery. I even picked up a wedge of Brillat-Savarin since I can eat it with a spoon, ha! Here's hoping I heal up quickly (and also because it's downright cruel to keep this beach-lovin' lady cooped-up inside during a heat wave).
I know Fortuna will be happy to have mom stuck at home for who knows how long. I thought things were getting better over here: we had a week of no FIC flare-ups, whew. But, we were back to square one on Saturday night, poor baby had a relapse, and again Monday night. Big ugh. So, Party Mom was only able to go to the Portola Music Festival for the Saturday evening shows—Sunday was all about snuggles at The Cat Spa. No joke—I have a pheromone dispenser and essential oil diffuser both going over here, as well as a soothing music for cats soundtrack, and calming treats. It's a whole vibe. (I'm gonna be launching The Cat Spa in eight markets in 2024, stand by.)
I had to hit the hay early for my dental procedure, so thanks to EA Savannah for helping out on so many pieces this week. See you next week—here's hoping there will be less drama over here at Hopper HQ. I even had food poisoning last week—I swear to goddess, I am so done! Basta! But, I always say to myself in moments like this: things can be better, but, they can always be worse. So, I try to be grateful (or at least present) for where things are at.
To a perkier future. See you there.
Love,
~Marcia (and Fortuna 😻)
---
the chatterbox
Psssst, Knock Twice, Marianne's Is Back Open

Now open once again to the public on Friday and Saturday nights is Marianne's, the speakeasy salon tucked behind The Cavalier in SoMa. Marianne's got a light refresh coming out of the pandemic, with new carpets, chairs, artwork, and other touches. The intimate space was inspired by Marianne Faithfull, with vintage rock 'n' roll vibes, low lighting, animal prints, and cozy banquettes. Lately, it has been open for private events, but is now open for guests to either reserve or come by for cocktails and light bites Fri–Sat from 9pm–12am or so.
The menu from chef Jenn Puccio includes bites like smoked deviled eggs, caviar service (of course), and housemade chicken nuggets with ranch and honey mustard. Here's a peek at the cocktail menu as well.
Just to clarify, Marianne's was originally part of Big Night Restaurant Group LLC, from Anna Weinberg and James Nicholas. The restaurant group was dissolved in 2023, and now Nicholas's successor entity to Big Night is Slow Lane LLC, and is the owner and operator of Marlowe, The Cavalier, S&R Lounge, and Marianne's Salon, along with chef-partner Jenn Puccio. Weinberg owns and operates Leo's Oyster Bar, Park Tavern, Petit Marlowe, and Tosca.
Take a look at Marianne's Instagram page for weekly updates on hours—you never know if there will be a buyout happening, plus some Tuesday pop-ups will be in the mix, as well as potential Thursday night service. Reservations on OpenTable. Look for the YSL pink door. 360 Jessie St. at 5th St.
News Bites: Former Marlena's Restaurant Space Is Now Foliage, Update on Liguria Bakery
I have a couple quick news updates for you: eagle-eyed reader Karen Z. let me know the former Marlena's restaurant on Precita Park will actually be reopening with a new name (thank goddess, because the universe was going to place a huge hex on the owner for using it after chefs Serena Chow Fisher and David Fisher had to step away from the project—Marlena's was named in honor of former chef David Fisher's late mother). The new name is Foliage, and it's due to open this Wednesday October 4th.
According to their Resy page: "Foliage is an innovative yet simple dining concept that weaves together culinary creativity and service to create unforgettable experiences, leaving a lasting impression on our guests and with the planet. Chef Mo Béjar's seasonal four-course menu demonstrates our commitment to sustainability and transparency about everything from production methods to sourcing to environmental impact." Seatings Wed–Sun beginning at 5pm. 300 Precita Ave. at Folsom.
I have been calling Liguria Bakery's phone number every week...
Chef Ho Chee Boon Opens the New Blue Whale Restaurant & Lounge
New Openings Include a Vietnamese Spot in SoMa, an Italian Deli in FiDi, and More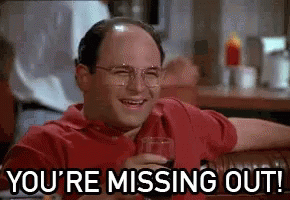 Tasty Collabs!
Did you know October is National Pizza Month? I thought it was every month! Anyway, in honor of the occasion, Wes Rowe of Wesburger 'n' More in the Mission and Tony Gemignani of Tony's Pizza are doing a tasty crossover collab—thanks to Jeremy Fish for introducing these two to each other. There's a pizza burger on Wesburger's menu and a burger pizza at Capo's and Tony's Pizza Napoletana in North Beach. (➡️ Supporting subscribers get all the deets!) All month long. Word! Pizza pizza! Burger burger!
I was thrilled to see the announcement that Massimiliano Conti, founding chef-owner of La Ciccia, is doing a collaborative dinner with chef-owner Anya El-Wattar of Birch & Rye in Noe Valley on Thursday October 12th! They'll be serving a five-course tasting menu that highlights the flavors of Russian and Sardinian cuisine: chicory salad with roasted beets, pistachios, blackberries, dill vinaigrette; octopus 🐙 stew in spicy squid ink sauce; Sardinian fregola pasta with shellfish, tomato, and saffron; wild sea bream with fennel, olive tapenade; and syrniki ricotta cakes with grapes and smetana. What a unique idea! Sounds delicious. Seatings are at 5pm/5:30pm and 8pm. Book now and say "ciao!" 1320 Castro St. at 24th St.
An Update on Bi-Rite's Upcoming (and Expanded) Polk Street Location
by Savannah Leone Bundy
Bi-Rite Market announced last year that they would be taking over the Real Food Co. location on Polk and has now, finally, secured a multi-decade lease (important!) for the company's third SF storefront.The lease includes not only Real Food's 2140 Polk Street location, but also the long-vacant property next door, allowing Bi-Rite to combine the two spaces, build a kitchen, and increase space between aisles for a new and improved shopping experience. They expect construction to take about five months, with plans to open for business in spring 2024. 2140 Polk St. at Vallejo.
"Dessert Course in a Pint" Now Available from Jack & Remi
by Savannah Leone Bundy
It's official: Jack & Remi Ice Cream has hit the market. After the company's summer rollout, which featured exclusive tastings and previews, the highly anticipated pints ($12) are now available for purchase at all Hi Neighbor restaurants in SF (The Madrigal, Trestle, The Vault Steakhouse, The Vault Garden), along with Luke's Local Grocery and Three Babes Bakeshop, and through Good Eggs for home delivery (pssst, that link will get you a discount on your first delivery).
Michelin-starred pastry chef, Serena Chow Fisher, collaborated with husband David Fisher and the culinary team at Hi Neighbor to create eight playful yet sophisticated offerings we previously mentioned, including four signature flavors (Sourdough Toast & Jam, Shiso Mint Chip, Strawberry SZN, 4X Chocolate) and four holiday-inspired flavors...
---
the sponsor
Here to Help in the Healing Process

Hi everyone, I'm Graham Gallivan, a queer-identified therapist, practicing in the Hayes Valley neighborhood of SF.
If these past years have presented new challenges or even exacerbated old ones, you're not alone. From frayed nervous systems, to post-pandemic processing, to work and family stress, to depression and anxiety, I'm here to listen with compassion and help navigate the path forward. I specialize in supporting the LGBT+ community, but welcome all identities.
I am excited to partner with you on your healing journey! Learn more about my approach and book a free 15-minute consultation.
---
the socialite
Sneak Peek: Foodwise's Sunday Supper is Almost Here and Check Out This Lineup!
by Savannah Leone Bundy
In just two weeks, Foodwise is hosting the ultimate fall-time party with Sunday Supper: A Farm to City Feast on Sunday October 15th. The four-course dinner, featuring dishes from 30 of the Bay Area's most prominent chefs and restaurants, will highlight the freshest ingredients of the autumn harvest from Foodwise's farmers markets, as well as pour curated wines or no-ABV drink pairings.
The evening kicks off with a reception in the front plaza of the Ferry Building, where cocktails and hors d'oeuvres will be passed until dinner is served upstairs in the Grand Hall. Guests can expect menus designed through thoughtful collaboration between participating chefs and local farmers, like Brooks and Daughters, Blossom Bluff Orchards, Devoto Gardens & Orchards, K&J Orchards, Rojas Family Farms, and Iacopi Farms. Featured restaurants and menu items include Nightbird (scallop, pluot, beet, shiso); Burdell (roast Duroc pork, cracklin', warm shelling bean salad, mustard greens); and Breadbelly (sake-poached K&J pear, sake lees white chocolate crème anglaise, coconut cake, candied ginger). The list of all-stars goes on with contributions from LUCE, State Bird Provisions, Hog Island Oyster Co., Trestle, Gumbo Social, Nopa, and many more. In other words: It's. About. To. Go. Down.
Tickets are on sale now, and going fast, according to insiders. $250 of the $400 cost is tax-deductible, and proceeds will go towards funding Foodwise's community programs, supporting local farmers market vendors, and underwriting food and labor costs for businesses participating in Sunday Supper. There's also an auction, so get excited to bid on special food experiences! Reservations/tickets here. 5pm–10pm. 1 Ferry Building.
---
the starlet
---
the archivist