what's cookin'
Howdy, pals. Happy Asian/Pacific American Heritage Month! I have a special feature on Vui Vẻ in Oakland, and get ready for Bay Area Cocktail Week, celebrating the AAPI community and culture through food and drink, running May 8th–11th (get your ticket for the wrap party here).
I'm back with a bunch of news after last week's hiatus with my Mendocino jetsetter piece. Speaking of, did you catch my recent Instagram reel about my Skunk Train Railbikes ride along the historic Redwood Route? A number of you are digging it, so I wanted to amplify it here. It was truly a blast. Do it!
Today's missive is hilariously late (although you should know subscribers get the newsletter earlier!). I opted to take a road trip instead of keeping up with my work, what can I say? Over the weekend, I was down in Carmel visiting a friend and catching an evening show with David Sedaris (what a fun experience to see him in person, he always brings it). I can't wait to share details about my stunning meal at Chez Noir, that place is truly a jewel box. A dream! Since some of you may live nearby, I wanted to be sure you knew about their Springtime in France dinner this Wednesday May 3rd (a four-course dinner for $110)—they have a couple later seatings left, which means you get to enjoy the dining room more to yourself at the end of the night.
Mother's Day is coming up on Sunday May 14th, and I know it can be a happy day for some, and a really sensitive day for others (sending big hugs). We also have diverse families and all kinds of maternal figures. I want to celebrate all fabulous forms of MOM ENERGY (party mom is especially noteworthy, ditto drag mother, or cool auntie) with a tablehopper gift subscription special! You can buy a gift subscription for $119 (a $30 discount off the annual subscription rate!) over the next two weeks for anyone, including yourself, because you're worth it.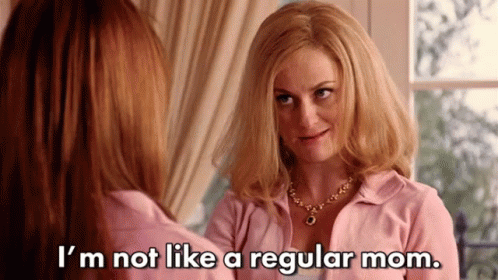 Moms don't need another candle or bubble bath—they deserve the gift of something they'll really dig: insider restaurant knowledge and hot tips on cool things to do! Trust me, all the Moms love tablehopper. A gift subscription to tablehopper fits all, and never goes out of style or season, kind of like Mom jeans. This extra-special offer ends May 15th, so if you need a last-minute gift, I gotchoo.
I included some quick ideas on where to go for Mother's Day brunch in today's socialite since some places are opening just for the day and offering special brunch service. Check it out! (Although subscribers get the full list, FYI.)
Lastly, I have to share this ode to San Francisco by Alen Nye in Broke-Ass Stuart: "San Francisco Is Not Detroit (No Offense To Detroit)." Because SF needs all the love poems they can get right now (I imagine SF's preferred pronouns are they/them).
Enjoy the rainy spell—I'm just glad I haven't spent money to wash my car yet. Nature's car wash continues!
XO
~Marcia
---
the chatterbox
Sequels: Sohunan Opens in Former Henry's Hunan in FiDi, Cha Cha Cha Mission Reopens as Kuba

Well, this is fun. Just a few weeks ago, I wrote up a recent revisit to Henry's Hunan in SoMa, and now the former Henry's Hunan Financial District location (at 674 Sacramento)—which has been closed during the pandemic—has reopened as a new concept: Sohunan. I checked with Frank Chung of the Natoma Henry's Hunan location, who explained it's run by a cousin's cousin of the family, Ivan Zhu, whose father worked at the Henry's Hunan in Noe Valley, and his mother worked for Frank at Natoma.
You wouldn't recognize the former (mostly) takeout joint, which had limited seating and was a busy downtown lunch spot. You can dine downstairs for a fast-casual lunch (you order at the counter), but there's now a sleek dining room with...
Open daily 11am–9pm. 674 Sacramento St. at Kearny.
The former Cha Cha Cha in the Mission has reopened as Kuba, after closing in July 2022 after 25 years (previous owner Irfan Yalcin is still operating the original Cha Cha Cha in the Haight). New owners Mario West and Christina Lim of Panchitas 3 on 22nd Street (you can read more about them in this SF Business Times report from last year) have kept the Cuban-leaning menu mostly the same, with the steamed mussels, fried nuevo potatoes, and CHA3 jerk chicken all on there, and much more. The cocktail menu features tropical picks like a watermelon-mint mojito and kiwi-chata frozen piña colada, or something more spiritous, like a Cuban Manhattan. Love seeing cocktails for $12–$13, and their house famous sangria for $8 (how much of that did I drink in my 20s?). Open daily 4pm–12am, with happy hour Mon–Fri 4pm–7pm. 2327 Mission St. at 19th St.
Chef Freedom Rains Departs A Mano and Back of the House Restaurant Group
Executive chef Freedom Rains of A Mano has departed the ever-popular Hayes Valley restaurant he developed and opened with Adriano Paganini's Back of the House restaurant group six years ago (it opened in spring 2017). The housemade pasta program over there? Yeah, he started that. The restaurant is reportedly doing even better than before the pandemic with the expanded outdoor seating and robust takeout program (love to hear it), so he left on a high note.
Rains has been with the group for almost 10 years, and was the consulting chef for The Tailor's Son on Fillmore, Paganini's homage to his Milanese roots. Rains tells me he loved working with Paganini, who was the first to offer him an executive chef position, and is "super-grateful" to Back of the House. But, he wanted a change, and needed to step away in order to catch his breath and think about what's next. He wants to enjoy some family time (his kids are five and nine) and is "working on some ideas"—he's going to stay local, so that's good.
Rains came to SF as a line cook in 2001, working at Boulevard under Nancy Oakes, and then Flour+Water, RN74, Incanto, and Belga in 2015, which is when he began his tenure with Back of the House. I'll keep you updated on what's next for him!
More Casual Openings Around Town
Spice lovers: there's a new spot called C.Q. Noodles (previously Panda Noodle, I wonder who complained, ha-ha?) in the Outer Richmond. It specializes in dishes from Chongqing (a city that was previously part of Sichuan province), so you can expect some spice and mala seasoning with numbing Sichuan peppercorn. The featured dish is beef rib noodle soup, with floppy, hand-shaved noodles, and a variety of mixian soups (roast beef, duck, seafood, free-range chicken, and more). There are so many noodles, it's gonna be tough to decide.
Check out that interior (previously Bai Som Thai Kitchen, for many years). Open Mon, Wed, and Sun 10:30am–10:30pm, Tue 4:30pm–10:30pm, Thu 10:30am–11pm, and Fri–Sat 10:30am–12am. 2121 Clement St. at 22nd Ave.
Just a few more blocks down Clement, there's a new casual Japanese spot that has opened in the former Dumpling Alley spot called Serendipity.
Open Tue–Sun 11:30am–2:30pm and 5pm–9:30pm (until 10pm Fri–Sat). 2512 Clement St. at 26th Ave.
Now open in the former Dong Bei Mama in the Inner Richmond is Taisan Huakee, specializing in claypot rice dishes. 4737 Geary Blvd. at 12th Ave.
Let's hop across Golden Gate Park to the Inner Sunset: a bánh mì shop has opened in the former Midnite Bagels, Banh Mi Crunch, and neighbors seem excited about it. The menu offers eight kinds of bánh mì (including meatballs and fried fish with Maggi)—there are also bún vermicelli salad bowls, and reportedly bountiful "crunch plates" with fried spring rolls, shrimp, a pork chop, and more, with rice or garlic noodles (extra). A Yelp review mentions a family (the daughter and older parents) runs it. Open daily 9am–7pm. 646 Irving St. at 7th Ave.
There's a new spot in the former Kaya by Potrero Center reportedly serving Hong Kong–style wonton noodle soup 🍜  and congee. Yongzi Ji Restaurant is open Wed–Mon 11:30am–8pm. 1684 Bryant St. at 15th St.
Down by Belden Place is Nomu Skewers, a casual Japanese restaurant...
Open Mon–Sat 11:30am–2pm and 5:30pm–9pm, Sun 12pm–2pm and 5:30pm–8pm. 580 Bush St. at Stockton.
Get to Know the Family Story Behind Vui Vẻ, a Vietnamese Ghost Kitchen in Oakland
There's a new Vietnamese business that opened in the beginning of the year at the Oakland Food Hall (a hub of ghost kitchens), Vui Vẻ, offering delicious dishes for delivery or takeout with that homemade touch. The name means "joyful" or "happy," and if you happen to have any contact with the Tran family who is behind it, you'll understand the name. It's a multi-generational effort, with mother (Tuyen) and son (Chris) developing and running the business together.
When Tuyen was four, she and her family were Vietnam War refugees from a town south of Ho Chi Minh City, Can Tho—they were sponsored by a church in Mobile, Alabama, and joined the extensive Vietnamese community there in 1981. Her parents ran a combination restaurant, grocery store, and video store—she remembers peeling shrimp before going to school at 5am, and working there when class let out. After growing up in Mobile, she went on to start her own family, and has been a stay-at-home mom (her youngest child has autism, so she needed to dedicate a lot of extra time and care to him, but now that he's 13, she has a bit more time). Four years ago, the family moved to California from Rochester, New York, partially because programs for autistic children in the East Bay are better (they are loving California).
Tuyen has a reputation in her family for being the best cook, and she has been dreaming up how to share her family recipes and dishes for a while. Over the past two years, Tuyen and her son Chris (who was in the corporate world for the past eight years, working for Uniqlo) have been working together on the concept, and they decided to start as a ghost kitchen and caterer to get their name out, and are looking for a brick-and-mortar location, maybe for a fall opening. Their catering business is picking up as word spreads.
I love the story of their tight kitchen crew: Tuyen and Chris are working with a Vietnamese family who came to the U.S. a year and a half ago and were looking for work (they would have a tough time with a language barrier in other restaurants). Chris tells me it has been such a meaningful experience for him to learn more about his family's heritage, unfiltered food culture, and language in this current experience with the four of them working together.
Vui Vẻ's menu spans the generations, from family recipes to what Tuyen's kids like to eat, integrating some American influences and California produce. One inventive dish is their Dragon Roll, which the kids created: Chris's sister loves egg rolls, and Chris loves spring rolls, so they created this fun lettuce- and rice paper–wrapped spin on spring rolls, with a crunchy pork or vegetable egg roll and vegetables at the center. Mom does the housemade pickles, and makes the chicken liver pâté in the bánh mì (they make a tasty one).
Another innovation is their ingenious sampler boxes. From an individual lunch box, to a bánh hỏi sampler box for two, to a box for three-four (perfect for dinnertime), it's a great way to graze through their many offerings.
I look forward to their brick-and-mortar location in the future, because we all know how much fried food is best on-premise, so try to warm things up at home if you order delivery. Their skewers travel well, and the flavor of the juicy and herbaceous nem nướng meatball skewers (with a touch of sweetness) and the tender lemongrass chicken really popped. They serve them with bánh hỏi, woven vermicelli bundles/mats, which you wrap up in lettuce leaves (all the vegetables were so fresh and vibrant).
You'll see some traditional soups, like the homey bo kho (Vietnamese beef stew) with the biggest carrots—you dunk your baguette into the savory broth. There are a variety of noodle bowls, like bún chả giò (vermicelli noodles with fresh herbs, lettuce, and egg rolls), and rice bowls, too.
Look for rotating specials—I can't wait to try their bánh khọt (custardy coconut, shrimp, and scallion pancakes) and ga kho (caramelized chicken omelet). Vegetarians, vegans, and gluten-free diners have plenty of options. Let me tell you, their cà phê sữa đá (Vietnamese iced coffee with condensed milk) will give you LIFE.
If you live in the East Bay, you can order on DoorDash (which has the bigger delivery footprint) or other delivery platforms, or you can pick it up (always best)! Open Mon–Thu 10:30am–2pm and 4:30pm–8pm, Fri 10:30am–8pm, Sat 12pm–8pm, and Sun 1pm–7pm. Closed Tue. 2353 E. 12th St. at Miller, Oakland.
Coming Soon: Bocado and Memento SF
Village Rotisserie Has Closed in Noe Valley
Another tablehopper reader let me know the neighborhood Aussie chicken spot Village Rotisserie has closed (they opened during the pandemic in September 2021). There's a rumbling of gossip about who may move in, but nothing is confirmed yet, so stand by. There's that wonderful back patio, and a cute design, so it's definitely a sweet location 4063 24th St. at Castro.
---
the socialite
Some Mother's Day Brunch Ideas for You

I wanted to throw out some quick ideas of fun SF spots for Mother's Day (on Sunday May 14th), especially since some places are opening just for the day.
Estiatorio Ornos is opening for brunch and jazz, 10am–2pm, with a three-course menu ($75), featuring dishes like shakshuka and galaktoboureko toast (inspired by the Greek custard baked in filo dessert, OMG) and don't miss their brilliant spanakopita salad. What a dream dining room to have open for Mother's Day! A kid's menu is available as well.
The Vault Garden is offering a three-course brunch menu (full of springy options, like spinach and mushroom quiche with shaved asparagus salad) for $59 on their expansive patio, 11am–3pm.
Berber is offering Sofra: A High Tea Affair, featuring an opulent, nine-item spread of North African provisions. Aroma Tea Shop will be providing unlimited tableside tea service. $75 (all-inclusive ticket includes tax, gratuity, and service).
Does Mom love Italian? Time for Festa Della Mamma! The atrium room at A16 would be lovely, and I'm a huge fan of brunch at 54 Mint, and maybe the weather will cooperate for a pleasant day on their heated patio (three courses, multiple choices, $85).
Maybe Mom wants something low-key/easy but fun? Take her to Popi's Oysterette, Red Window (those patatas bravas!), or Cassava. All three places take reservations, and are located in a lively neighborhood to walk around in before and after your brunch.
---
the lush
Signs of Life: The Cordial Reopens, New Owner of Sam Jordan's
Say what you will about downtown, but it sure is hopeful to hear that The Cordial has reopened, and just in time for official spritz season. This sister bar to Rye and 15 Romolo (from Greg Lindgren and Jon Gasparini) opened near the Palace Hotel in 2018, but has been closed for the past three years; they actually moved the Rye on the Road commissary in there when their SoMa location suffered a fire a year ago. They offered some bottled cocktails through Rye, but otherwise, that cute little neon light (with the pharmacist mortar and pestle) has sadly been turned off—until now!
Bar lead Brian McGrorey (Trick Dog, Bon Voyage, PCH) is offering a dealer's choice bar format for now, with no menu for the next month or so. You can get spritzes, daiquiris, Negronis, all kinds of drinks, just let the bar team choose for you for the moment (remember BIG?).
Before they closed, they had a dedicated espresso program (featuring Linea Caffe) and that will return soon, and maybe their plans to add food service will happen in time as well. Hours for now are Tue–Thu 3pm–9pm (which completely reflects the new downtown work schedule), and they plan to be open Mon–Fri soon. 163 Jessie St. at 3rd St.
Big news in Bayview: according to Mission Local, SF's oldest Black-owned bar, Sam Jordan's Bar and Grill, has a new owner. The 60-year-old beloved bar had some rough times before it closed in 2019, and the family did everything they could to keep it going—at least they didn't have to suffer through the pandemic as well, what a nightmare.
Read this about page on Sam Jordan (and this piece when the bar was finally granted historic landmark status in 2013). Jordan was a beloved pillar of the community who passed away in 2003—he was a boxing champ and the first Black candidate to run for Mayor of San Francisco (in 1963).
The new owner is Juan Rosas of Taqueria Vallarta on 24th Street and El Trebol on 22nd. No word on his plans for the space, and if it's going to remain a bar or not. (I guess the potential distillery and beer garden plans mentioned last year didn't map out.) Sam Jordan's was such a hub for the community as a local watering hole, and a place to eat and listen to music, so we'll have to see what's next.
Here's hoping the next business can honor and keep Jordan's legacy of being a gathering place shining brightly for the neighborhood like their neon sign (with a martini glass!) used to. 4004 3rd St. at Galvez.
---
the starlet
Joe, Can You Pass Me Some Chips?
Wow, it has been ages since I've had a Joe Montana starlet sighting! I was having dinner at Tia Margarita last week, and heard Joe came in during the three-day fiesta to celebrate the restaurant's 60th anniversary. He ordered their Cadillac Margarita, which is their top-shelf Margarita with a float of Grand Mariner.
---
the archivist