what's cookin'
Today (April 18th) is always a big day of remembrance for San Francisco: it's the anniversary of the Great Quake of 1906. Lately, I have been reading about the devastation and rebuilding of Chinatown after the quake (and looking at many photos) in preparation for a private, custom tour I'm leading for a family this upcoming weekend. The deep history of Chinatown always astounds me. On Sunday, I was scouting and eating my way around the neighborhood with a good friend, and it was such a gorgeous day. The buildings were colorful as ever in the clear SF light, and this is the perfect week to visit, because there are so many Chinatown restaurants participating in SF Restaurant Week!
I was happy to learn that the Golden Gate Restaurant Association worked with local nonprofit organizations BeChinatown and the Chinatown Volunteer Coalition to help support the struggling neighborhood by onboarding a bunch of Chinatown restaurants for SFRW (over 30!). Just head over to the list of participating restaurants, click Chinatown as the neighborhood, and you'll see quite the lineup of deals for lunch, takeout, and dinner, from dim sum to dan dan noodles. SFRW runs through Sunday April 23rd.
Be sure to check out the offer at AA Bakery & Cafe, one of the locations featured in my recent KCBS segment with Liam Mayclem (Foodie Chap), when we went out on the town together—we stopped by AA for their hefty and delicious dan tat (egg custard tart). You get a box of baked goodies and a Hong Kong milk tea for $10 for SFRW. Grab some friends, pick a couple spots, and go explore (and support) the neighborhood!
I wanted to update you with some news: since running my story last week on the many heartbreaking tragedies befalling La Canasta's beloved Mier family, so many folks have contributed to their GoFundMe to help them get through this exceedingly rough patch in their lives. I see a bunch of your names on the donor list, so thanks for showing up so hard for this sweet and generous family. Would you believe the fundraiser has gained over $50K since last week? (I love hitting refresh on that page!) Y'all are amazing! It gives me a lot of hope and only strengthens my belief in SF's big heart that continues to beat strongly and loudly underneath all the negative stories. (Many thanks to Eater for amplifying the story as well.)
This morning, SFGate posted a story with an update on what's happening. The good news is the Miers are getting help with their apartment eviction (thanks to the Eviction Defense Collaborative organization), but the sad news is La Canasta's iconic Cow Hollow location is officially closing for good, after 32 years—their landlord Rudy Colombini has evicted them and already found a new tenant who is taking over the lease May 1st. Sigh.
I hope LiLi's plan to operate a ghost kitchen and sell her carnitas and cochinita pibil comes to fruition (I told the son, Alberto Mier Jr., to get in touch with La Cocina). I keep having a fantasy of a local bar with a kitchen letting LiLi post up and cook in their kitchen since ghost kitchens can be expensive and limiting. If anyone has ideas, reach out to me and I can connect you to Alberto Jr. and his family. Gracias.
Shine on,
~Marcia
---
the chatterbox
A Sneak Peek (Truly!) of the New City View Restaurant, Open Now!
While I was cruising around Chinatown on Sunday afternoon, I swung by the new location for City View Restaurant, right on Portsmouth Square, and a door was unlocked. Your intrepid tablehopper managed to find someone inside to confirm a very exciting detail: the restaurant was due to open this week! I gave them my card but sadly no one called me back in time for my deadline. But based on this Instagram post, they opened today, Tuesday April 18th! Their recently updated hours on Yelp state that they will be open Tue–Sun 11am–2pm.
Earlier this year, SFGate reported City View was being evicted from their longtime location on Commercial Street, so I'm relieved that they were able to reopen in their new location without too much of a gap (they closed March 27th). I couldn't confirm when they first opened in SF—they have been open as long as I have lived in the City—but their beer-and-wine license dates back to 1992.
I have been a fan of this solid dim sum stalwart for years—their Commercial Street location was always a perfect location for a nicer dim sum lunch (I once held a tablehopper team holiday lunch there), with well-executed Cantonese classics that weren't too expensive. The dining room had a classic and pleasant style, with white tablecloths, carpeted floors, pretty artwork, upholstered wood chairs, a bunch of tables (from two-tops to large banquet rounds with lazy Susans), and big windows that let in a lot of natural light.
The new location is a big update...
33 Walter U Lum Pl. at Washington.
Cross Your Fingers (and Toes): Just for You Cafe May Be Coming Back!
This was fast: my trusty Dogpatch friend let me know that local deli Calabria Bros. is potentially taking over the recently closed Just for You Cafe space. But this isn't about opening another location of the popular Italian-American deli (it opened in the former Sorrento in Excelsior in 2012). Owner Mike Tufo tells me he's actually hoping to be able to reopen Just for You Cafe exactly as it was, with the same staff, same recipes, and same menu, and not change a thing. It ends up one of his family members was a Just for You regular, and reached out to Tufo with the idea that he should take it over and keep it going when the news of the closure came out. (We love this relative.)
Tufo tells me nothing is signed yet, and the lease agreement is still in progress. But if everything works out, he would give the space a good refresh (cleaning, painting, repairs) and would hopefully be able to reopen within a couple months. He knows how important it is to be able to rehire the same staff, because he really cares about keeping things the same. Tufo says, "We just want the neighborhood to be happy!" He said maybe down the line in a few months or so, he would look at adding some Calabria Bros. sandwiches to the menu, but that isn't the goal right now—he really just wants to focus on bringing Just for You Cafe back (it was open for 33 years!) and keep it going. [UPDATE: It remains unclear if the business name will be used/acquired, or if it will be under another name. Stand by.]
Let's hope things work out, because this is one of the best (potential) comeback stories I have written about in a long time. Tufo is going to keep me updated on things. Bravo! 732 22nd St. at 3rd St.
Gola Soft Opens This Week (the New Tunisian Restaurant Coming to Valencia Street)
Last month, I wrote an in-depth preview of the soon-to-open Gola, a 48-seat Tunisian and Mediterranean restaurant coming to the former The Brew Coop in the Mission from chef-owner Rafik Bouzidi. A bunch of you were excited over the menu after reading my piece, so you'll be happy to know the soft opening is this Wednesday April 19th!
The limited, soft-opening menu will include the Tunisian deviled eggs, octopus salad...
Look for the golas and more dishes (like the late-night Tunisian pizzas) to be added later for the grand opening. Weekend brunch will come after the grand opening, stand by.
Exciting news: Bouzidi found a Tunisian wine importer! There will be two whites (chardonnay and muscat alexandria), two rosés, and three reds (merlot-cab or syrah-merlot blends) on the list.
Hours for the soft opening: dinner Tue–Sat 5pm–10pm; on Friday and Saturday, the bar will be open until 2am. 819 Valencia St. at 19th St.
Read All About My Favorite SF Sushi Counters
Last Friday, tablehopper supporting subscribers received this month's dispatch of The Hopper Notebook, a deep dive (3,500 words!) into My Favorite SF Sushi Counters—for all kinds of budgets—with some members-only access and info. If you're a sushi aficionado, there's an omakase insider tip in this piece that makes the annual subscription totally worth it, I'm just sayin'! Actually it's not just me, a couple star readers wrote in with some incredible feedback:
"Yes yes yes to this email concept! This is exactly the kind of content I want: ideas I might not know of and insight into your faves! Love this new era of tablehopper. 👏🏽👏🏽👏🏽"
And this: "… this is literally exactly the content I have been looking for. I knew great sushi (not only best-of "occasion" sushi) was right under my nose, but I also just didn't know where to look.
"Cut to me ordering my first chirashi box from X Saturday night (just what the doctor ordered) and promptly making reservations at X for my birthday in June and then another one two weeks later at X because a reservation was available, and you convinced me to double down if I could!!
"X has long been my favorite spot (not just because it's in my 'hood) but the fact that you appreciate it for all the reasons I do have now made me eager to try all your other faves ASAP. I had never even heard of X, though that is next on my list. And I always wondered what the deal was with X! I might have to ditch my go-to pre-movie cocktail and apps at the X bar…
"Anyway, just a grateful note from a huge fan and very happy subscriber. Thanks for all you do to make me fall in love with SF again every week through your impeccable recommendations and delicious prose."
Boom. Wow, thanks! 🥰 I'm so appreciative of this kind of subscriber feedback—it really helps affirm that I'm creating the kind of special member content you want from me. Let's rock.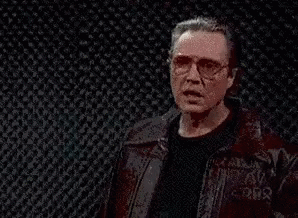 🍣
Want to know what those X places are?
Become an annual subscriber
and you'll receive The Hopper Notebook every month (in addition to a complete version of this weekly newsletter!), plus other perks, like a custom restaurant recommendation. Thank you for supporting my writing and content.
I'm already working on May's Hopper Notebook, it's gonna be tasty. Duh.
Service Updates, Changes, Reopenings, and Closures
The recently opened Cassava in North Beach is changing up their menu, now running an à la carte menu instead of their opening prix-fixe format (you can take your pick of entrées like their buttermilk fried chicken, grilled Rancho Llano Seco pork chop, slow-braised lamb belly, and duck leg confit). And now that they're more settled in, partners Yuka Ioroi and chef Kris Toliao started offering a five-course tasting menu, with spring pea soup and lamb osso buco ($118).
There's also a new Caviar Hour (4pm–5:30pm, so, actually 90 minutes, yay), offering caviar and a rotating Champagne special ($10 off a glass, or 25 percent off a bottle!) with the purchase of a bar bite (a fried oyster sounds perfect, even better with some caviar). And since they're coming in hot, the couple just expanded their Sunday brunch menu as well (don't worry, their iconic Japanese breakfast is still on there). 401 Columbus Ave. at Vallejo.
If you've been wondering what's happening with their original space in the Outer Richmond, the couple decided to open Wine Bar by Cassava in its place (originally reported by Eater) and they are due to open this Thursday April 20th. Ioroi's wine list includes international selections, and she decided that all featured California wines will be from minority-owned wineries only. Way to support! There will also be sake, beer, and an edited list of bar bites (burrata toast, ham hock terrine).
Something else to note: the wine bar is extending the option for guests to bring food from a neighboring business (there's a list to choose from) and the Wine Bar by Cassava team will re-plate the to-go dish for $5 (they just request you decline any plastic bags and utensils). They're always pushing over there, love to see it. Open Thu–Sat 4pm–9pm. 3519 Balboa St. at 36th Ave.
I caught this tweet from Andrew Barnett, founder of Linea Caffe, who mentioned their original Mission spot has reopened for indoor coffee service, yay. Open Mon–Fri 7am–2pm, Sat–Sun 8am–5pm. 3417 18th St. at San Carlos.
Good news: Iza Ramen in the Lower Haight has reopened for lunch. I'm a fan of...
Lunch Mon–Fri 11:30am–2:30pm, and nightly 5:30pm–10pm. 237 Fillmore St. at Haight.
According to this post on Instagram, sake sommelier Chika Ohata of the petite Chika & Sake counter in Japantown (previously KISS Seafood) is no longer at the restaurant: "Chika has left the company but the owner may keep the place open." Her personal Instagram account bio says: "Your private sake sommelier, pop up sake tasting, dm me for inquiries," so it seems she is still around for private bookings. I will update you if I hear back from the restaurant about what's next. 1700 Laguna St. at Sutter.
I was driving by Gourmet Carousel in Lower Pac Heights last Wednesday evening, and was happy to spot a "Grand Opening" sign fluttering outside. Oh, hi! (I wrote about the restaurant's closure last July.) Two days later, SFGate reported that the daughter of the former owners, Yin Ko, is now the owner-operator and has reopened the restaurant, and brought back the chef as well. (The longtime Chinese restaurant closed nine months ago after her mother, Sai Ko, passed away.) SFGate mentions Ko has worked there since it first opened in 1984, so I'm sure many regulars will be happy to see familiar faces (and dishes) there once again. 1559 Franklin St. at Pine.
Embarcadero Center wine bar Blanc et Rouge CAVA (from chef-owner Laurent Manrique, co-owner Chris Condy, and GM Andrew Fidelman) is closing Friday April 21st. They're hosting a big wine sale in these final days, with 50 percent off on 6 bottles or more. 2 Embarcadero Ctr.
Tia Margarita Is Turning 60 (But She Doesn't Look a Day Over 40)
Felicidades to Tia Margarita Mexican Restaurant in the Outer Richmond, which will be celebrating a 60th anniversary April 21st–23rd. Every day, starting at noon (instead of the usual opening time at 3pm or 4pm), there will be a mariachi band, games, piñatas, and more. You know the fresh-squeezed-to-order lime Margaritas will be flowin' around the always-packed horseshoe bar!
Owner Jennifer Corwin is the next generation continuing her grandparents' legacy at this neighborhood restaurant with the glowing neon sign, known for their overflowing combo plates, enchiladas, and carne asada, since 1963. Cheers to this wonderful milestone. 300 19th Ave. at Clement.
---
the microdoser
How I Celebrate 420: With Artet (Every Week!) and Blazing the Cannabis Trail in Oakland

This Thursday April 20th, SF will be enveloped in a different kind of fog ☁️ as every ardent lover of the devil's lettuce lights up a fatty to celebrate 420. As many of you already know, I'm more of a microdoser, so I celebrate on 4/19 instead (which is the day I launched my microdoser media brand mymilligram five years ago, back in 2018). I will likely be celebrating with an Artet & Tonic (or with ginger beer).
Artet is my favorite cannabis beverage—read my review and watch my video here. This non-alcoholic aperitif tastes like a ginger-spicy greyhound and every single person I have served it to loves it, even folks who are leery about getting high. Try swapping your evening wine-down with Artet—at 2.5mg of THC per shot, you can manage your dosage easily and it feels good. And: it makes a great host or birthday gift.
I also enjoy Artet's canned drinks to bring on the go (the mango-ginger spritz is deeeelish, but also has 5mg of THC, so only start with half if you're new to cannabis). I'm already looking forward to some summer beach time with Artet's canned drinks in my cooler. I recommend you get your treats delivered from Sava before this Thursday's high-holiday madness, use code mymilligram for $40 off your first order!
Here's a little something else to celebrate the high holiday with: a few months ago, I had a fun time blazing Visit Oakland's Oakland Cannabis Trail, a website, map, and guides that help you plan a hellavated day excursion. Visit Oakland wants to highlight and celebrate Oakland's cannabis culture, along with local art, food, landmarks, nature, and more with the Oakland Cannabis Trail Map. You'll get all kinds of ideas on how to plan a cannadventure ahead of time, and with Oakland's sunny weather, now is the perfect time to do it.
Check out my suggested itinerary here (to be clear: Visit Oakland paid me to create and write this guide, my kind of dream assignment!). You can visit the well-stocked Ivy Hill Cannabis first, and then walk over for brunch on the lively patio at Portal (don't miss the cheesy "garbage bread," their version of a stromboli). Walk off your food coma while checking out some awesome murals in Chinatown and Old Oakland galleries and shops. Obviously, you can do this any day, but I thought it would be fun to share my guide for a fun, easygoing, hella Oakland 420. 😎
---
#hopperathome

If you follow @tablehopper on Instagram, you already know what an egg fanatic I am. (I'm totally egg-cessive.)
Another piece of egg-citing news (sorry, I can't stop myself): Souvla just started offering some exclusive meal kits on Good Eggs, which includes their restorative avgolemono soup with chicken and rice (perfect for any of you suffering from any of the many evil viruses going around, ugh, ask me about my three-week-old cough). It's such a grandma-style soup, so comforting, but also lemony and bright. When I'm done with this deadline tonight, I'm having their pastitsio (Greek baked pasta dish with béchamel) for dinner, and there's also the Souvla chicken salad with "Granch" dressing and mizithra cheese. If you're new to Good Eggs, use my code for $25 off your first delivery; these dishes are available for California residents in Los Angeles (!), Orange County, San Francisco, and Napa Valley.
---
the archivist
---