what's cookin'
Hello, my dear friends on the tablehopper free list. Did you see the news that I'm running an extra-special gift subscription offer right now? ⚡️ You can gift a tablehopper subscription for just $119 (a $30 discount off the annual subscription rate) over the next week for anyone, including yourself!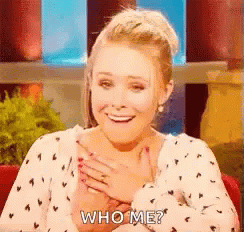 If you've been wanting to get in on all the supporting subscriber action (and frankly, you should), now is the time! You have until May 15th to take advantage of this special pricing. Whether you're looking for a gift for Mom or any maternal figures in your life, or treating yourself (yes, you're worth it), an annual subscription to tablehopper is the gift that keeps giving, to them and to me. (Thanks!)
You should also know that it's time for some tough love over here. This week's column is going to be massively paywalled and chopped up, even though I hate doing it. I care about covering all these businesses and sharing their stories, but it takes a lot of time to do so. HOURS, my friends. tablehopper isn't a charity, it's my livelihood, and your free subscription actually costs me money. Did you know that part? Sadly, it's true.
So, if you want to read this week's exciting news and get insider tips, all while supporting the future of my work, it's time to throw a little money at your girl. With the current gift subscription offer, an annual subscription is just $9.92 per month ($119/year). 🥳  If you live in SF, you can spend that on a specialty latte in the blink of an eye. But if you skip that golden milk latte once a month, you can put that money toward living your best SF life instead. How about that?!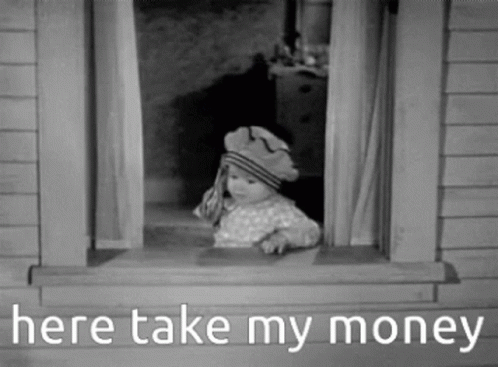 Supporting subscribers also received my column much earlier than you, hours ago, so they had first crack at Mother's Day reservations at Park Tavern and the soon-to-open Kiln, they're drooling over the preview menu at Leopold's, and they're getting a hot tip on an amazing 10-course tasting menu they can score for $135. They're also reading an expanded recap of my visit to the truly dreamy Chez Noir, with some insider tips, and they're learning about new breakfast spots in SF, plus more Mother's Day ideas, too. (And they got a bunch more pretty pictures.)
The super-duper gift subscription offer ($119/year) ends May 15th, so hop to it and get allll the perks and intel for $30 off!
Are you a fan of lamb? It's Lamb Jam Restaurant Month, with eight SF restaurants featuring their own special lamb dishes. I've been checking out some dishes around town (stand by for more on that very soon!)—you can do the same, and be sure to vote for your favorite lamb dish (you'll receive a Lamb Jam t-shirt and be entered to win a $250 gift card). The chef who wins the People's Choice Award will be able to make a $1,000 donation to the charity of their choice.
One of the participating restaurants is Prubechu, who could really use our help to save their amazing patio! I recently received this email from them: "We are in danger of losing our private, outdoor patio space due to critical changes to post-Covid permit requirements by San Francisco Planning Department. The space that we were compelled to create and adapt to during and after the pandemic is now at risk of being taken away which will immediately affect our business in the worst way.

"We humbly ask for your support in convincing the City that our outdoor patio is one of the most unique dining experiences in San Francisco and more than just a place to eat, but a place where people can come together, connect, and build relationships. We believe our patio provides the neighborhood a safe and open space that is becoming very rare in our City."
We can't lose that amazing patio space, it's one of my favorite alfresco spots! It takes 30 seconds to comment on why their outdoor patio is one of the most unique dining experiences in SF and important to the community (and their business!). Please write your comment here. Please share. Thank you!
I'm getting excited for an upcoming trip to Taos, Ojo Caliente, Abiquiú, and Santa Fe next week! You'll be hearing from me one more time before I leave, actually twice if you're a supporting subscriber, because it's time for another monthly feature of The Hopper Notebook! I think you're going to be very happy with this next one, which is about my favorite pasta 🍝 dishes in the City. Tutti a tavola!
Have a great week, enjoy the sun, and I'm raising a glass of bubbly 🥂 to alllll the amazing mamas and mothers and mother figures and aunties out there, to the ones who are no longer with us (forever in our hearts), and the ones who are yet to be. I'm surrounded by amazing women and mothers, but especially my own, the sweetest and dearest! 💐
BESOS!
~Marcia
---
the chatterbox
Park Tavern Is in Soft Opening Mode, Offering Mother's Day Brunch Service
Over the weekend, I spotted an Instagram post from owner Anna Weinberg that Park Tavern in North Beach is finally, softly opening… The bar and front café will be open for preview service May 17th–27th (Wed–Sat). Regular service will start in June.
Another exciting tidbit: Park Tavern will be open this Sunday for Mother's Day brunch, starting at 11:30am (they're offering a high tea–style service in the café, with caviar, tea sandwiches, scones, and housemade pastries, $75, reserve on Tock).
You can look at my exclusive story from March about new executive chef Marco Cerruti and his menu, take an early look at the room and read about the décor, and more. I'll keep you updated on things.
Earlier today, I posted a sneak peek video preview from my visit a couple months ago on @tablehopper on Instagram, enjoy the walkthrough! And be sure to look at the VIP launch party update below. 1652 Stockton St. at Filbert.
🥂
tablehopper Patrons and Super Patrons will get early access to tickets to the
VIP launch party
that will be held on Friday June 2nd; details to follow!
Become a Patron/Super Patron
before tickets go live next week!
Modern Turkish Bistro Ember Coming to Noe Valley in June
Thanks to tablehopper tipster (and dear friend) Arkay for letting me know about the new Noe Valley restaurant coming to the former Inle Burmese Cuisine location (which moved to the Inner Sunset). Opening on June 15th is Bistro Ember, from executive chef Deniz Sezer and restaurateur Giorgio Yesilyurt, who has opened six restaurants outside of San Francisco. They'll be opening a modern Turkish restaurant together, with Californian and Mediterranean influences, and highlighting local, organic, and seasonal ingredients.
The menu will feature creative, modern Turkish dishes that span old recipes and use new techniques. Summer will be well-represented in Sezer's tomato dish, featuring heirloom and demisec tomatoes, compressed watermelon, lacto-fermented tomato consomé, housemade cheese espuma, and grilled simit (it's like a Turkish sesame bagel).
True to the name, Sezer will be cooking 70 percent of the menu on a Japanese charcoal grill, so dishes will get a smoky kiss and sear, like smoked oysters, Spanish octopus, and the calamari in a couscous dish (with pastrami, spring onion, and Maras pepper oil).
There will be 21 dishes in all, with a six-course tasting menu, which will be a great way to get an introduction to Sezer's unique menu and dishes. Old Anatolian flavors will appear in the signature yogurt soup, served with dry seaweed and kombu and a seared scallop, with mint and paprika oil and legumes. Anyone who has traveled to Turkey may recall hearing about (or trying) the famed chicken pudding for dessert—here it's getting touches like chicken skin candy brushed with honey and seeds, and pistachio furikake. Sezer will also be making a Turkish version of sourdough bread: a fermented chickpea bread from his mother's starter and recipe, served with smoked and cultured butter and honeycomb.
Deniz Sezer is from Izmir, Turkey, where he learned how to cook from his mother and grandmother and how to grow and prepare ingredients at an early age. He went on to culinary school, and studied gastronomy and the culinary arts at Pamukkale University, while also working on a luxury yacht as a private chef, and at Michelin-starred restaurants in Spain (La Cabra, Quique Dacosta), and then Macakizi Restaurant in Turkey. He moved to San Francisco in 2019, and worked at Sorrel for two years. But he started feeling the call to cook his own food, and has been doing private dinners around the country lately.
And now, he's launching his first restaurant in San Francisco. The restaurant has 54 seats, and outdoor seating may come later. Dinner will be served Tue–Sun. See you there in June! 1298 Church St. at Jersey.
Leopold's Reopens This Thursday, Take a First Look at the Menu
A couple weeks ago, I was thrilled to attend a friends-and-family preview dinner for the soon-to-reopen Leopold's Gasthaus (the website link will be active soon) from new owners Michael Lamina and Carla Anne Suntjens. I broke the news with details about the reopening back in April, so I'm not going to repeat it all here, just click through to my earlier post. But as promised, I was going to let you know when they set an opening date, and it's this Thursday May 11th!
Another thing I have for you: an advance copy of the menu! Take a look at all the deliciousness below. [for supporting subscribers only]
At the f&f dinner, we enjoyed some dishes you should get excited about, like the... [for supporting subscribers only]
For the first month, Leopold's will be open Wed–Sun 5:30pm–10pm (until 11pm Fri–Sat). 🍻 2400 Polk St. at Union.
Kiln Prepares to Open in Hayes Valley
Kiln, the restaurant opening in the former Cala, is starting dinner service on... [for supporting subscribers only]
More Reopenings: Woodhouse Fish Co. on Fillmore
After three months of seismic retrofit work and interior refreshes, Woodhouse Fish Co. in the Upper Fillmore is reopening this... [for supporting subscribers only]
Open 11:30am–9:30pm daily. 1914 Fillmore St. at Bush.
Openings Include Tacos del Barrio, El Mil Amores, and a New Spot for Turkish Breakfast
I've been watching the ABC license activity for the former Roosevelt Tamale Parlor, listed as Tacos del Barrio, but could never find anyone affiliated with the restaurant (my days of driving across town to places so I could slip my business card under their door or construction plywood are no longer). It ends up they just opened, and the San Francisco Standard reports the co-owners are Hector Ordaz and Norberto Granillo, both from Mexico City, but Ordaz has been working in local restaurants for years.
They're taking care to preserve the iconic signage of their predecessor and bright colors, but are now offering a taqueria-style menu. SFGate reports they're serving "a variety of tacos and quesadillas, including carnitas, cueritos, buche, cabeza, birria, quesabirria, suadero, chorizo and tripa. There will also be ceviche and aguachile, as well as beer, micheladas and margaritas." Happy to see the place back in action. Open Sun–Thu 10am–9pm, Fri–Sat 10am–11pm. 2817 24th St. at York.
Looking for a new breakfast spot? [for supporting subscribers only]
Are you a fan of Turkish breakfast? [for supporting subscribers only]
---
the jetsetter
Chez Noir, Carmel-by-the-Sea

Those of you who follow me on Instagram may have seen my post about the extraordinary meal I recently had at Chez Noir in Carmel-by-the-Sea, but I wanted to share a full recap here for you awesome supporting subscribers without Instagram's pesky character limit. This special place deserved more detail, and I also have a few tips for you!
Destination-worthy, splurge-worthy, book it now, and don't look back.
Chez Noir is located at 5th Avenue, between Dolores and San Carlos Streets, Carmel. Open Tue–Thu 5pm–8:30pm and Fri–Sat 4pm–9pm.
---
the socialite
A Few More Mother's Day Options (and Activities)
Last week, I shared some Mother's Day picks (coming up this Sunday May 14th), and wanted to include a few more that have come across my desk:
---
the archivist